Western Cape Economic Opportunities MEC Alan Winde congratulated the winners, noting that agriculture is a male dominant sector, "but you, our entrants, help us enable an equal society. Thank you for being pioneers," he said.
Winde added that the women represent success in areas across the sector and will be valuable partners in reaching Project Khulisa's goals of adding 100 000 jobs to the agriprocessing sector.
The winners will compete in the national event which is set to take place later this month in Polokwane.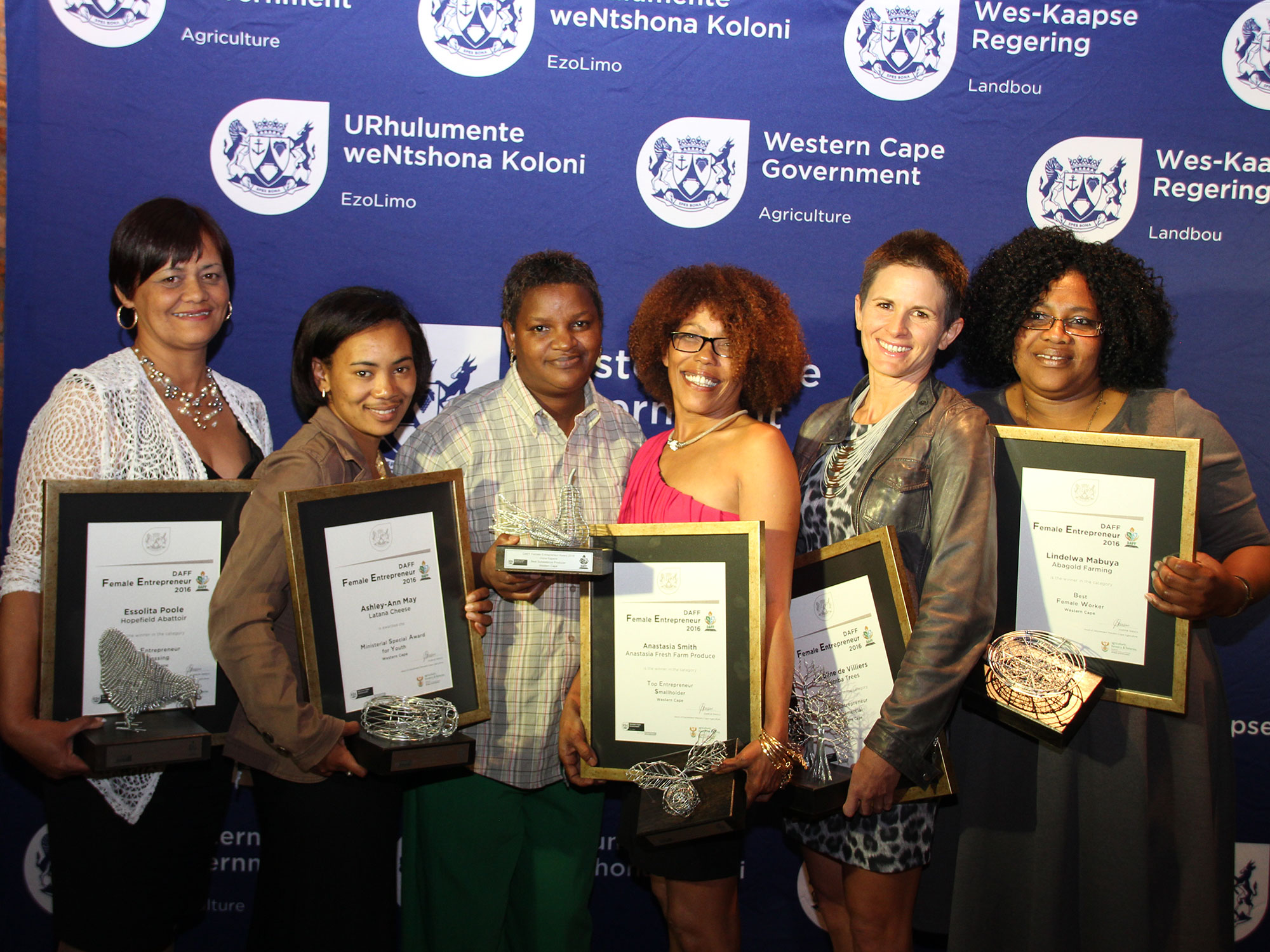 From left: Essolita Poole (Top Entrepreneur, Processing); Ashleigh-Ann May (Minister's special award for upcoming youth); Viona Kapank (Best Subsistence Producer); Anastasia Smith (Top Entrepreneur, Smallholder); Caroline de Villiers (Top Entrepreneur, Commercial); and Lindelwa Mabuya (Best Female Worker). Photo courtesy of the Western Cape Department of Agriculture