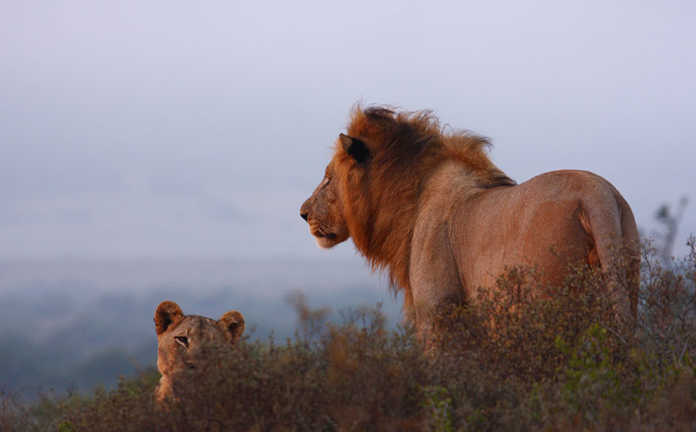 South Africa's laws governing the welfare of wild animals under the 'physical control of humans' need to be updated. This is the view of the Centre for Environmental Rights (CER) and the Endangered Wildlife Trust (EWT).
In their recently published joint report 'Fair Game? Improving the Regulation of the Well-being of South African Wildlife', the two organisations say that existing biodiversity conservation legislation and animal welfare legislation "are often unsuited" to addressing welfare issues specifically applicable to wildlife.
The report adds that, "to make matters worse", public and private entities responsible for overseeing this legislation "suffer from very limited resources for compliance [monitoring] and [law] enforcement".
"South Africa has, in recent years, seen a proliferation of facilities that involve the captive management of wildlife for commercial purposes. Welfare standards that may be suited to domestic animals cannot be considered suitable to the full spectrum of species of wildlife," the report says.
The report cites the example of a giraffe that was accidentally decapitated when the truck it was being transported in drove under a low bridge.
It also said that there were the cases of "neglected and starving lions" being housed on a Limpopo farm, and a Free State "lion 'abattoir' housing over 200 lions awaiting slaughter for lion bone exports".
"In addition to this, the increase in reported incidents of captive carnivore attacks on people, many resulting in fatalities, are not being legally addressed," the report continues.
In their joint report, the CER and EWT present a number of recommendations to authorities for improved wildlife welfare in SA. These include:
As an immediate first step, clarification of the legal mandate for the welfare of wild animals and the updating of laws and closing of loopholes in the system are necessary;
Simultaneously, investment in compliance, monitoring, and enforcement capacity, together with a standardised and transparent permit system are essential;
Essential short-term and then long-term reform of the permit system.
"In addition, significantly increased capacity for an adequate number of trained officials, regular welfare inspections and consistent enforcement is required. This can be achieved through funding from increased permit application fees and fines, in addition to government funding to the NSPCA," the report says.