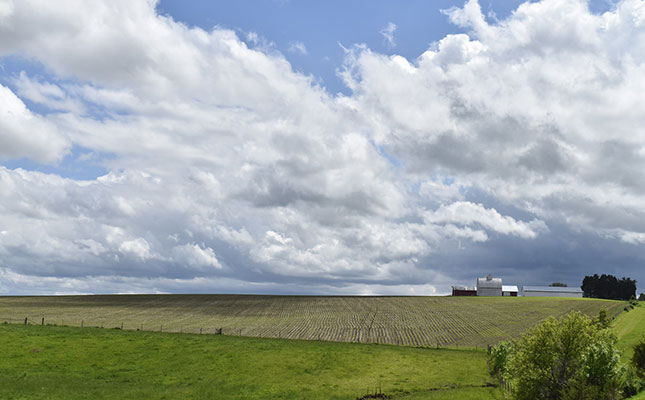 No farmer wants to be the person who loses the multi-generational farm. This was according to Prof Joan Mazur, deputy director of the Southeast Center for Agricultural Health and Injury Prevention at the University of Kentucky in the US, speaking out about soaring suicide rates among farmers around the world.
The 2020 Morbidity and Mortality Weekly Report from the Centers for Disease Control in the US, found that in a survey of suicide rates by industry and occupation in 32 states, the suicide rate among male farmers and ranchers was 43,2 per 100 000, compared with 27,4 per 100 000 among working-age men in all occupations.
The centre recently received a US$48 000 (about R796 000) federal grant to work on a suicide prevention programme.
Mazur said in a statement announcing the grant that the pilot programme had been developed to provide suicide-prevention training to a diverse group of community members who largely interacted with farmers.
The programme would provide information specific to the culture of farming, to help people understand the stressors unique to farmers, their families and their workers.
Mazur said the centre was also working with the country's National Suicide Prevention Lifeline to help its counsellors better understand the culture of farming.
''If someone calls the hotline and says it's been a rainy spring and they couldn't plant their crops, the person on the other end of that hotline needs to understand the full implications of what that means to a farmer. It can be financially devastating and provoke the kind of situation that causes depression and stress, that are [forerunners to] suicide," she explained.
In Australia, where drought and recent widespread wildfires had resulted in severe economic challenges in the farming sector, the suicide rate among men in Australia's farming sector was about double that of the general male population, at 32,2 per 10 000, compared with 16,6 per 10 000, the Foundation for Rural and Regional Renewal's chief executive officer, Natalie Egleton told The Guardian Australia.
In 2019, media reports also indicated that dairy farmers in France had a suicide rate that was 50% higher than the countries national average.
"From what farmers tell us, psychological suffering and suicide occur when there's a feeling of hopelessness, as if there's no other choice.
"Put simply, the price they can sell their produce for is not enough to cover their expenses. And so, they work harder, hoping to earn more money. But then they become exhausted. And the debts continue to pile up,'' according to Isabelle Grégoire, a social worker, and Véronique Louazel, a public health researcher working in the French agriculture sector.