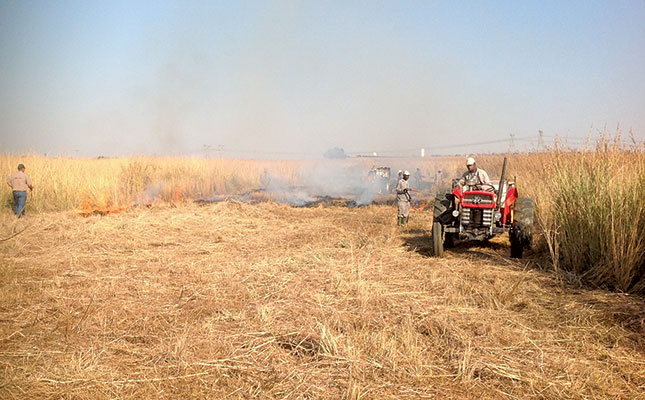 The fire season is in full swing for the majority of South Africa, with dry conditions prevalent throughout the country. This was according to Parapara Makgahlela, provincial communications officer for Working on Fire: Gauteng.
Makgahlela said that South Africa has two fire seasons: the dry summer months in the Western Cape, and dry winter months in the rest of the country.
Makgahlela said that Gauteng is currently in its fire season, with around 67 fires having been reported thus far this season.
An estimated 2 668ha have been burnt.
"We have 368 firefighters ready and fit to tackle these fires. Grazing land has been destroyed, [as well as] fences in some instances. [There is] no loss of property or life at this stage. However, we need to caution people and landowners that the fire danger index will pick up as from next month [and extend into October]."
He urged landowners to form fire protection associations.
"[Farmers] can contact Working on Fire [to determine] how best to implement [an] integrated fire management [plan], [such as using] fire breaks, fire suppression, block burns, and fire awareness education."
The Overberg region suffered severe fires in the 2018/2019 season, with more than 30 wildfires reported. Twenty of these had resulted in the loss of lives and damage to infrastructure and the environment.
The Greater Overberg Fire Protection Association said that more than 6,7 million litres of water had been used during its aerial fire suppression efforts between 1 December 2018 and 31 March 2019.