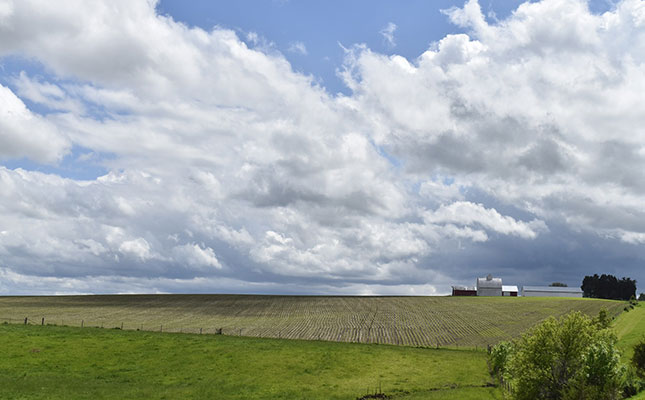 At a time when global grain supplies were already under pressure due to the Russia-Ukraine war, US grain exports were being curtailed due to crop production being adversely affected by the spraying of smaller volumes of herbicides, and the use of less-effective fungicides that increased the risk of weeds and diseases.
In interviews with more than a dozen chemical dealers, manufacturers, farmers and weed specialists, Reuters found that these shortages were disrupting US growers' production strategies and further increasing their costs.
According to Shawn Inman, owner of chemical distributor Spinner Ag Incorporated in Zionsville, Indiana, supplies were the lowest they had ever been in his 24-year career.
"This is off the charts. Everything was delayed," he told Reuters.
The shortages were further reducing the options for farmers combating weeds resistant to glyphosate, the key ingredient in the Roundup herbicide, after decades of overuse in the US.
In addition, the US Agriculture Department (USDA) said in a recent statement that reports from farmers and food companies showed concern about whether agribusinesses were hiking prices for products such as chemicals, seeds and fertiliser to boost profit, not simply because of supply and demand factors.
The USDA had since launched an inquiry into competition in the sector, but some role players said it was moving too slowly.
According to Reuters, agrichemical companies were blaming the COVID-19 pandemic, transportation delays, a lack of workers, and extreme weather for the shortages. Fertiliser and some seeds were also in short supply globally.
More difficulties were also on the horizon, with BASF, the company producing glufosinate, telling Reuters that the supply situation would not improve significantly next year.
"It's going to take more time than what our customers, farmers and retailers would have thought," said Scott Kay, vice president for US crops at BASF.
Tennessee farmer Jason Birdsong told Reuters that he had abandoned plans to plant soya bean on 100 acres (about 40,5ha) of land after waiting several months for the herbicide he ordered.
He ultimately received less than half of his order of 125 gallons (568l), and decided to plant maize on the land instead because, according to him, he was better able to control weeds in maize than soya bean crops.