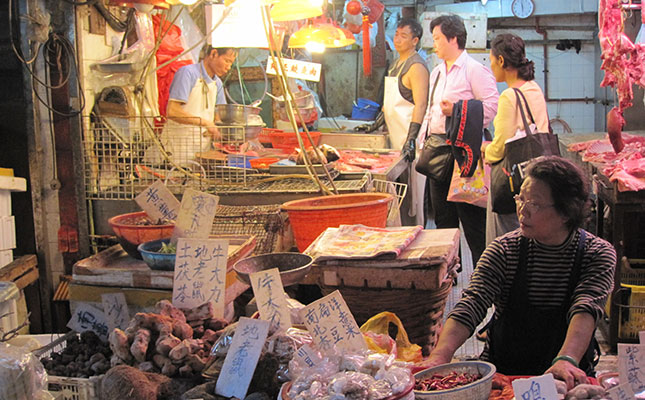 The Australian National Farmers' Federation has expressed concern about disruptions to agricultural trade between Australia and China, following the suspension of beef supplies from four Australian abattoirs by the Chinese government.
This comes soon after Chinese authorities proposed increasing tariffs on barley imports.
The president of the National Farmers' Federation, Fiona Simson, said in a recent statement that these concerns highlighted the importance of the Chinese market for Australian agricultural products.
"Two-thirds of Australia's farm production is exported. Almost one-third of this, 28%, is exported to China, including 18% of our total beef production and 49% of our barley," she said.
Meanwhile, some government ministers in Australia have speculated that these new measures could stem from tensions arising due to Australia calling for an international investigation into China's handling of the coronavirus disease (COVID-19) pandemic.
In local media reports, the trade minister, Simon Birmingham, described the latest complaints from Beijing as "highly technical".
Four Australian abattoirs had received notifications from the General Administration of Customs in China, explaining that their permits to ship products to that country had been suspended, due to breaches of China's labelling and health certificate requirements, the reports said.
The four abattoirs' combined exports made up nearly a fifth of Australia's beef exports to China.
Birmingham said the agriculture sector was understandably concerned about the move as these facilities provided thousands of jobs.
The premier of Queensland, Annastacia Palaszczuk, said: "What I'm concerned about is the potential for a trade war erupting [that will damage] Queensland's exports, [its] reputation, and […] jobs and livelihoods."
Earlier reports indicated that the Chinese commerce ministry also announced plans to impose tariffs of around 80% on barley imported from Australia, following an 18-month investigation into claims that the industry was "dumping" the commodity at a reduced price.
A spokesperson for China's foreign ministry, Zhao Lijian, said in a statement that China was moving ahead with the barley review in line with World Trade Organization rules.
This potential trade dispute also comes on the back of Russia securing an agreement to export beef to China, while that country was also in talks with Brazil about beef imports, as well as Canada and countries in Eastern Europe regarding barley trade agreements.