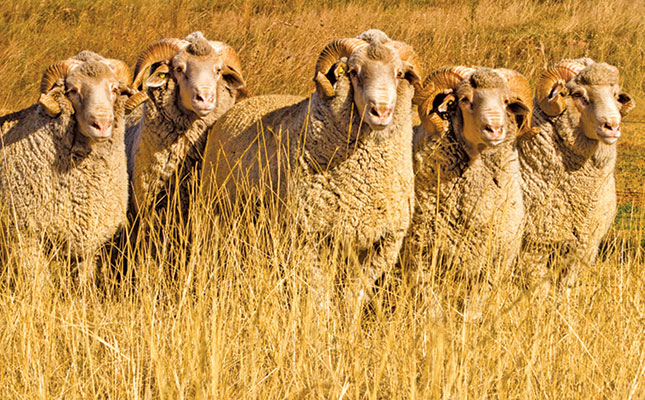 Due to disruptions across the entire wool supply chain, as a result of the restrictions to contain the coronavirus disease (COVID-19) pandemic, there was not enough wool available to hold a scheduled auction on 13 May this week.
The bales that would have been offered for sale would now instead be catalogued for the 20 May auction, according to a statement by Cape Wools SA (CWSA).
The statement said the proposed cut-off date for all wool received would be 17 June, with the last auction of the 2019/2020 season scheduled for 8 July.
If volumes were too large for a one-day sale, it would be split into two groups, and the second half auctioned on 15 July. Volumes offered for sale would continue to be limited to about 700 bales per auction.
Deon Saayman, general manager for CWSA, said it was difficult to predict the volumes that would be offered for sale at the moment, as normal supplies to broker stores had been disrupted.
"It will take time for the value chain to operate at full capacity again, as health and safety precautions from shearing to testing have to be implemented, and workers moving wool have to be 'distanced' from fellow workers."
Leon de Beer, general manager of the National Wool Growers' Association of South Africa (NWGA), said he welcomed the decision that the wool industry could continue hosting auctions until 8 July, or if wool volumes allowed, to extend this period until 15 July.
"Sheep shearing and transporting of wool from the farm to the wool market in Port Elizabeth was not allowed for a large part of the Level 5 lockdown period as specified in the regulations."
He added that the delays in shearing, transporting and auctioning of wool resulted in farmers' income from wool production being delayed, which was especially difficult for those farmers in drought-stricken areas.
Meanwhile, the South African Mohair Growers' Association (SAMGA), reported that the closure of South Africa's border with Lesotho due to the COVID-19 pandemic had led to a critical shortage of shearers in South Africa.
As it was expected that the situation could take several months to normalise, SAMGA recently held an online meeting with mohair brokers, to discuss ways in which this shortage could be mitigated.
Farmers were asked to inform their field agents as soon as possible when and how many animals they were planning to shear.
High priority animals, such as in-lamb ewes, could then be sheared first, and where possible, farmers could use their own staff for crutching and possibly shearing.