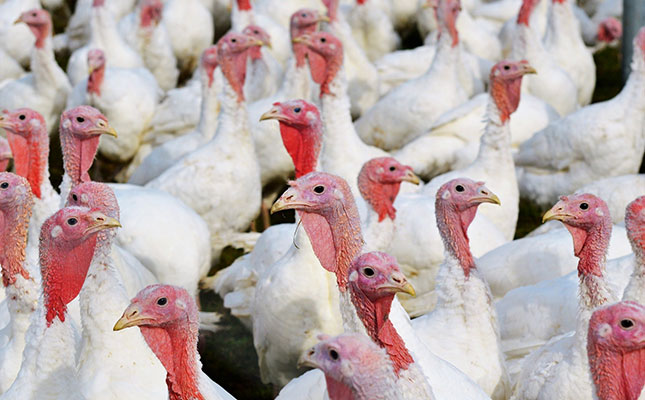 The total number of chickens and turkeys affected by highly pathogenic avian influenza (HPAI) in the US in the second half of February has reached about 1,65 million.
In the latest incident, poultry on a commercial farm in the state of Delaware, which farms 1,2 million birds, tested positive for the disease.
All the birds on the infected farm would be culled to halt the spread of the disease, state officials told Reuters.
It was thought that wild birds had carried the virus, which was already widespread in Europe and Asia, to North America. In Asia, cases had been reported in Nepal as well as Bihar in India in late February, while additional cases were also being reported in Japan, South Korea, Taiwan and Vietnam.
The latest update from South Korea's agriculture ministry placed the number of farms affected by the H5N1 virus serotype at 43. These included 20 duck flocks, 14 layer hen flocks, as well as two each of native chicken and quail flocks.
According to international poultry website, wattagnet.com, outbreaks had occurred in four provinces across the south-eastern part of the country and the Sejong city region.
South Korea's veterinary authority had reportedly notified the World Organisation for Animal Health (OIE) about the mortality or culling of more than 2,99 million birds during February.
This brought the total number of poultry affected by HPAI in South Korea since November 2021 to more than 4,8 million.
For the first time in more than two years, the H5N1 HPAI virus had also been detected in Bihar in the east of India.
According to the latest OIE notifications, a total of 13 600 poultry in flocks in Vietnam, each consisting of 2 000 to 5 500 birds had tested positive. Two of the outbreaks were in Quang Nam in the South Central Coast region, while others were in Ha Noi (Red River Delta) and Quang Binh (North Central Coast).
The World Health Organization (WHO) also reported that Chinese authorities had registered the first cases of avian influenza A (H5N6) virus in humans for 2022.
A 68-year-old man from Sichuan province and a 55-year-old woman from Zhejiang province were admitted to hospital in of January after testing positive. Both had previous exposure to poultry, and at the time of reporting, the patients were in a critical condition. No family members had been infected, the website said.