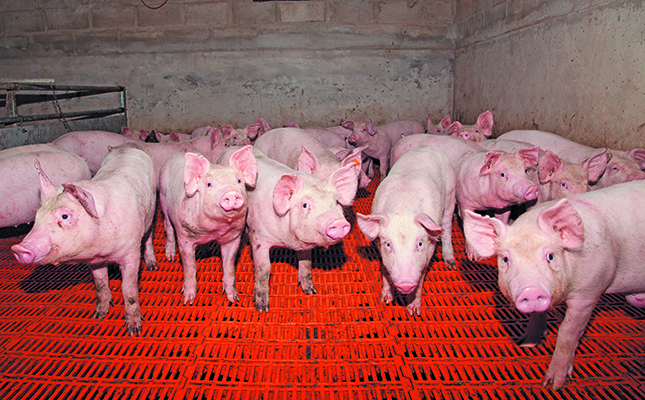 A gap has been created for pork imports onto the Chinese market due to the African swine flu epidemic currently sweeping across the country, which had resulted in the pork output in that country declining between 20% and 30%.
"African swine fever will be the biggest influencer on global meat markets possibly for the next few years, if not the next decade," said Tim Ryan, a Singapore-based market analyst at trade group Meat & Livestock Australia.
"I don't think there's going to be enough meat around the world available to actually fill the gap."
Meat-producing nations have been vying with each other to meet the demand that has been created on the Chinese market.
According to Don Mackay, chairperson of the Red Meat Advisory Council in Australia, imported pork and poultry would be the most popular substitutes for locally produced pig meat in China.
Chinese imports of pork from Brazil were forecast to increase 61% to 250 000t this year, according to Rabobank analyst Adolfo Fontes.
At the same time, Brazilian chicken exports to China increased 49% in May compared with the same time last year.
Chicken exporters in Brazil were also benefitting from an increase in prices, with sales growing 27,3% to US$658,9 million (about R9,8 billion).
Australia was also taking advantage of the gap in the market with beef sales to China increasing 66% to 72 460t in the first quarter of the year.
Moreover, pork exports to China from the EU, Canada and Brazil were estimated to increase 40% to 1,7 million tons this year, and could potentially increase to 2,1 million tons in 2020, according to the Ministry of Agriculture and Rural Affairs in China.
China was currently the largest influencer on the global meat market, with total imports increasing about 90% on average every year since 2009.
This exponential growth had been driven by an increased demand from middle-class consumers, which had since been accelerated by the widespread African swine fever epidemic outbreak, Fontes said.