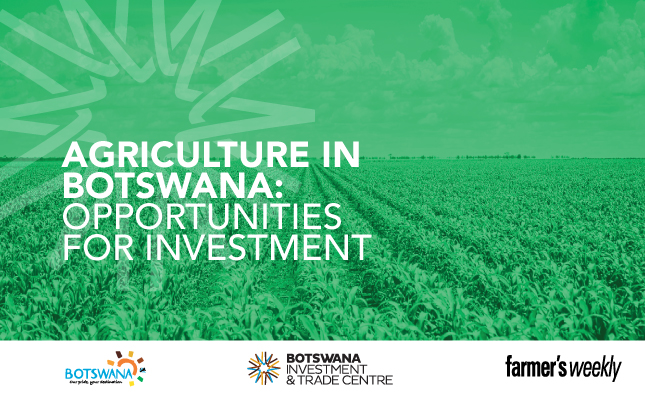 Botswana is ripe with potential and a lot of opportunities remain untapped in the agriculture and agro-processing sector.
Opportunities in the sector exist in:
Horticulture
Crop farming
Small stock farming
Fruit and vegetable processing
Livestock, cattle and dairy production
Agriculture technology and agriculture services
Agro-processing
Irrigation
Leather works
The Agriculture sector in Botswana contributes approximately 2% towards the country's GDP, therefore there is an opportunity to diversify and invest in agro-industrial, agro-processing and supply chain development.
Significant investment has been made in general infrastructure in agriculture production areas in the form of airports, railway lines and highways such as Trans-Kalahari Highway and the new Kazungula Bridge. These notable developments allow for trade, between Botswana and the rest of the Southern region and Africa as a whole.
Further your investment by investing in the agriculture sector in Botswana.
Date: 31 March 2021
Time:  10h00 – 11h45 CAT
Watch the webinar below