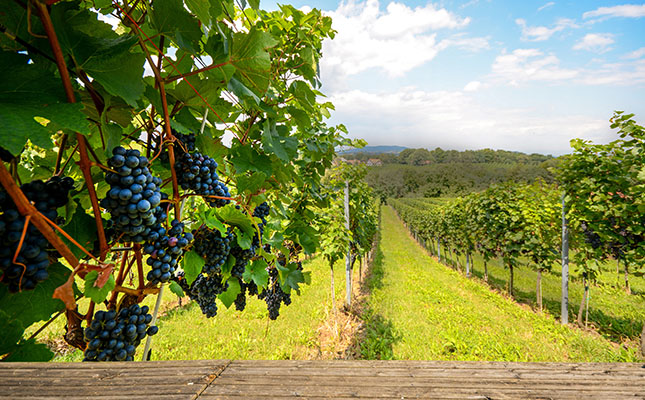 As the Australian grape export season nears an end, it is estimated that volumes amounting to half a billion Australian dollars (about R4,9 billion) have already been shipped.
This is the first time that any fresh produce commodity has reached this mark in Australia.
On average, Australia exports about 110 000t of table grapes each year, with 37% of those exports going to China.
"As in previous years, this year the Australian grape [harvest] started in January and lasted until the end of June. Thanks to the good weather conditions this year, the overall quality of Australian grapes was good," said George Liu, CEO of Frutacloud, an online fruit supply company based in China.
Jeff Scott, CEO of the Australian Table Grape Association, said these high figures were the result of an increase in production, as well as the introduction of new grape varieties, along with enhanced production techniques implemented by growers that led to better quality fruit.
"We planted some new varieties three to four years ago, which have come into production and there is still more to come. Our staple varieties, such as Crimson and Thompson, are the biggest export varieties, [and] are very much sought-after."
Australia's main export market for grapes is Asia, and there were increases in exports to various countries, including China (36%), Indonesia (38%), Japan (22%), Vietnam (69%), Taiwan (36%), and South Korea (317%).
According to Scott, Australian grapes had become extremely popular on Asian markets, with consumers having confidence in the consistent supply and enjoying the sweet taste of the fruit.
Although Australian grapes were generally more expensive than grapes from other countries, consumers in Asia were willing to pay higher prices for high-quality fruit.
Chinese consumers tended to prefer the red varieties, while consumers in Japan and South Korea preferred the Thompson variety, according to the Australian Table Grape Association.
"The table grape industry is very pleased to be the first industry to break the half-a-billion dollar mark; we are looking at finishing the season at around A$600 million. The industry wants to continue to be at the forefront of development and keep returns up for the growers.
"One thing we will prioritise is to continue discussions with Asian countries to change the protocol conditions to allow airfreight in January, [so that we can] take advantage of the early production [season] and the festival season in Asia."