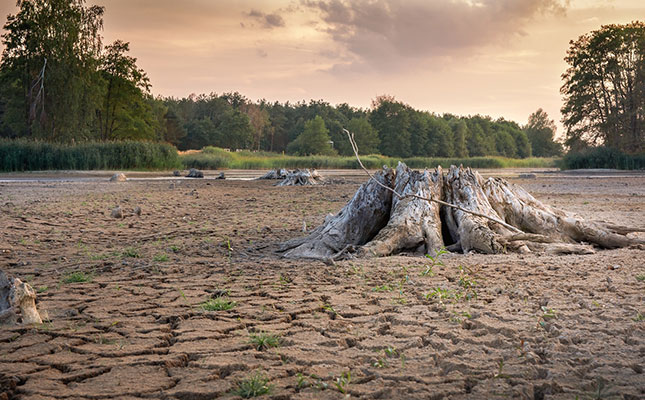 Between 1995 and 2020, farmers in the US received more than US$143,5 billion (about R2,2 trillion) in federal crop insurance pay-outs, much of it subsidised by taxpayers.
According to a new Environmental Working Group (EWG) analysis of data from the US Department of Agriculture (USDA), most of these pay-outs were linked to extreme weather exacerbated by climate change.
About 61% of the of total crop insurance payments, during the 26-year period under review, or US$87,6 billion (R1,34 trillion), was paid to farmers for losses due to drought and excess moisture.
These two phenomena were becoming both more common and more extreme in many parts of the country, thanks to the rapidly worsening climate emergency, the report said.
"The numbers don't lie: the climate crisis is already pummelling US farmers at taxpayers' expense," said Anne Schechinger, EWG Midwest director and agricultural economist, in a statement.
"Without better policies requiring climate-smart farming decisions to mitigate the climate emergency and build resilience, the cost of the already astronomically expensive crop insurance programme will keep growing at a runaway pace. And farmers will continue to struggle with the effects of extreme weather," she added.
The report indicated that crop insurance payments for drought were US$1,65 billion (R25,39 billion) in 2020, or four times more than the US$325,6 million (R5,02 billion) paid out for drought in 1995.
Excess moisture pay-outs amounted to US$2,6 billion (R40 billion) in 2020, three times more than the US$685,4 million (R10,54 billion) paid out for this "cause of loss" in 1995.
However, according to the report, the USDA's Crop Insurance Program did not encourage or require farmers to adapt to climate change or reduce greenhouse gas emissions.
"In fact, as EWG's analysis shows, the USDA often pays farmers for the same type of loss year after year," according to the report.
The Crop Insurance Program has been heavily subsidised by taxpayers for many years, and while some of the funds come from money paid by farmers, when losses exceed premiums, taxpayers largely fund the additional payments.
Taxpayers also bear most of the burden of crop insurance premiums, with the average farmer paying only 40% of premium and taxpayers the rest, the report said.
EWG's Crop Insurance Database tracks US$425 billion (R6,54 trillion) in federal farm subsidies paid to farmers and landowners from commodity, crop insurance, disaster and conservation programmes.