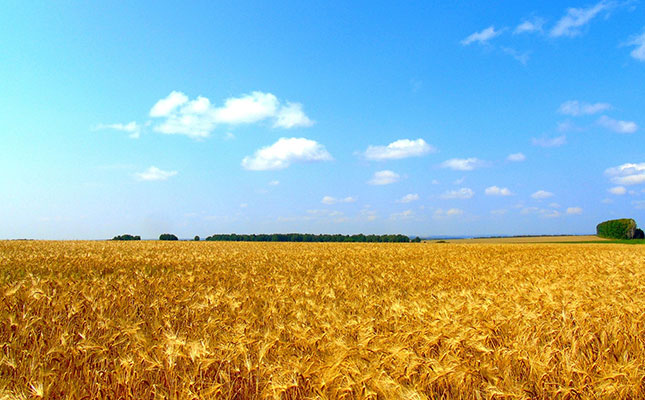 Although the current political tensions between Russia and Ukraine have not yet spilled over to global agricultural commodity markets, it could have serious implications for the rest of the world.
If Russia invaded Ukraine, as was being speculated by political analysts, sanctions would be imposed and this would definitely disrupt the market, according to Richard Krige, vice chairperson of Grain SA.
READ The basics of wheat production
"This will probably [result in an] increase in the international wheat price, and depending on the [exchange rate of the] rand, it could also impact the South African wheat price."
In a recent newsletter, Wandile Sihlobo, chief economist of Agbiz, said farmers needed to keep an eye on the rising tension between these two countries, because Russia produced about 10% of global wheat volumes, while Ukraine accounted for 4% of the total.
"The wheat is, [however], not just for domestic consumption, but for export markets. In 2020, Russia accounted for 18% of global wheat exports and Ukraine for 8%."
These two countries were thus responsible for more than a quarter of all global wheat exports.
Grain SA's import and export figures for the week of 31 January indicated that South Africa had imported just over 204 900t of wheat from Russia and just over 7 300t from Ukraine during the 2020/21 season.
This was significantly less than the just over 522 000t and about 83 900t imported from the two countries respectively during the previous season.
The countries were also significant players in the sunflower oil industry, Sihlobo added.
READ When to plant sunflower for optimal yield
"In 2020, Ukraine accounted for 40% and Russia for 18% global sunflower oil exports."
Sihlobo said he believed that South Africa's agriculture sector would definitely feel the impact of the "rising temperature between the countries through the global agricultural commodity price channels".
"There is some direct agricultural trade between South Africa and the two countries, but it is minimal. We mainly import wheat from Russia and Ukraine. Russia is the 17th largest agricultural products supplier to South Africa, and Ukraine the 44th."
In general, Russia was a notable export market for South Africa, being the 13th largest.
"The main agricultural products South Africa [exports] to Russia and Ukraine are citrus, nuts, vegetables and tobacco. But generally speaking, South Africa has stronger agricultural ties with the rest of Africa, Asia, the UK and the EU."