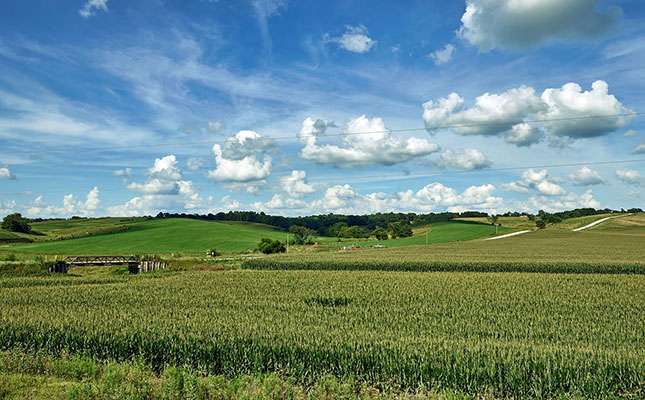 According to the Successful Farming, analysts believed a key cause of these high prices was price manipulation by the small number of fertiliser companies controlling the industry.
In a document recently published by the Fertilizer Institute in the US, several issues were highlighted that lawmakers and farmers could address to strengthen domestic fertiliser supply and maximise usage.
According to Corey Rosenbusch, president and CEO of the Fertilizer Institute, the goal was to get these issues "in front of as many policymakers and constituents as possible to push for stronger fertiliser legislation".
"Last autumn, when we started to see significant shifts in the market, farmers were quite concerned about crop inputs and what that was going to mean for their upcoming planting season and crop season," Rosenbusch said.
"[The Fertilizer Institute] hit the road and visited a lot of farmers and commodity groups to inform them of what was going on in the markets and why we saw prices rising."
Following these conversations, the organisation outlined short and long-term solutions in the policy solutions document.
Among these were eliminating restrictions on fertiliser exports to China, dropping vaccine mandates for truck drivers transporting fertiliser across Canada-US borders, and encouraging growers to adopt 4R Nutrient Stewardship practices.
This was a framework to help farmers identify how much of, and what kind of fertiliser to use, as well as when the best time to apply it was, and where on the farm.
However, Joe Maxwell, president of the advocacy group Farm Action said the document failed to address all the relevant issues.
"The way [this document] approaches the issue as though there is a long-term supply-demand failure within fertiliser ignores that the issue we've been having with fertiliser is as much an issue of concentration and price gouging as it is supply disruption," he told the website.
Four large corporate companies currently controlled 75% of nitrogen fertiliser production and only two companies controlled the bulk of potash production in North America, according to research by the Bureau of Economics and the Agricultural and Applied Economics Association.
Between 1984 and 2008, the number of fertiliser producers in the region decreased from 46 firms to 13. In March, the US Department Agriculture (USDA) published a notice seeking public input on a document titled 'Access to Fertilizer: Competition and Supply Chain Concerns'.
"[The] USDA is committed to using every tool at its disposal to enhance competition and improve resiliency in the fertilizer market," Andy Green, senior advisor to the USDA's Fair and Competitive Markets programme, said in a statement.
In March, the USDA also announced plans to allocate US$250 million (about R4,3 billion) in grants to farmers to address rising fertiliser costs and encourage competition.
Agriculture Secretary Tom Vilsack then announced in May, that an additional US$250 million ((R4,3 billion) would be allocated to farmers.