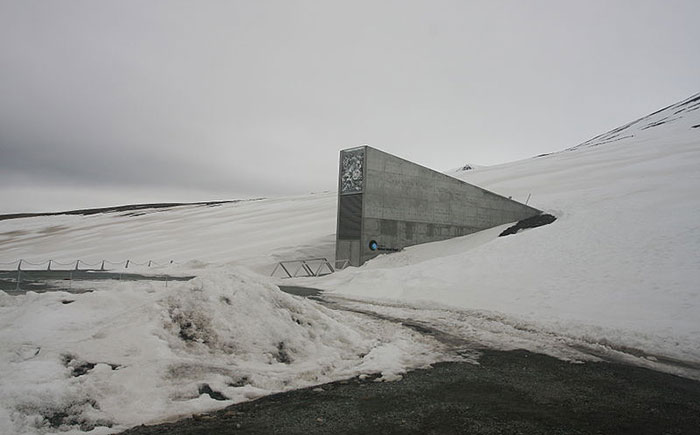 In a joint statement issued by the Royal Ministry of Agriculture and Food, and Statsbygg (the Norwegian Directorate of Public Property and Construction), the government announced that measures were being implemented to prevent "season-dependent intrusion of water into the seed vault's access tunnel".
Pumps were working around the clock to pump out any water entering the outer section of the seed vault, according to authorities.
CNN reported recently that unseasonably warm temperatures last year had resulted in water breaching the entrance to the vault. While confirming the problem, Norwegian authorities stated that the seeds were completely safe and no damage had been caused to the facility.
"Globally, the seed vault is, and will continue to be, the safest backup of crop diversity," the statement read.
Svalbard, formerly known as Spitsbergen, is an archipelago 1 300km beyond the Arctic Circle. The seed vault, located in the permafrost, is the world's largest secure seed storage facility, according to its website.
Opened by Norway in 2008, it currently safeguards more than 930 000 seed varieties from around the world in long-term storage in cold, dry rock vaults.
Satsbygg spokesperson Hege Njaa Aschim said in a statement that after nine years of operation, technical improvements to prevent water intrusion in the outer part of the access tunnel were being undertaken.
This was because the permafrost had not established itself as projected.
"The measures are being carried out to provide additional security to the seed vault, based on a precautionary ("better safe than sorry") approach," the statement reads.
Measures include removal of heat sources in the access tunnel to protect against water intrusion resulting from potential climate change; construction of drainage ditches on the mountainside to prevent melt accumulation around the access tunnel; and construction of waterproof walls inside the tunnel to provide additional protection for the actual vault. Longer-term plans include exploring alternatives for a new access tunnel.
Statsbygg is also carrying out a research and development project to monitor the permafrost on Svalbard.