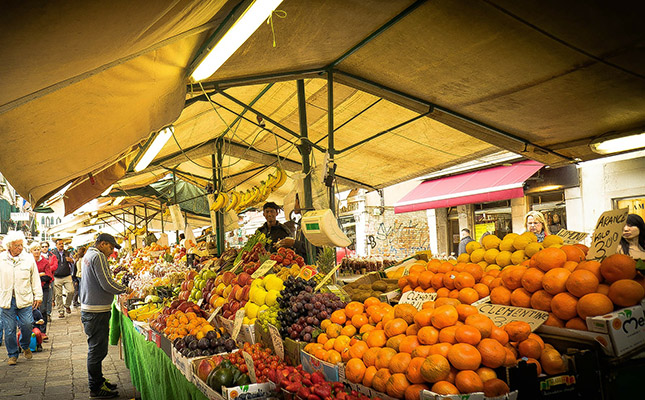 Rising demand for agricultural products in Spain, due to fears about the novel coronavirus outbreak, has seen prices soar.
According to local media reports, the population was continuing to stockpile food due to fears about shortages, while online retail services were collapsing because of a lack of resources to deal with the mass of orders.
'Panic' buying was evident across the country, despite the Spanish government and the country's farming organisations guaranteeing supplies of fresh produce.
According to Freshplaza, the demand for fruit and vegetables from the Madrid region, and the Basque Country in Northern Spain, as well as other areas with high infection rates, had increased markedly since cases confirmed by the country's ministry of health started skyrocketing last week.
Distributors in Malaga in Southern Spain had also seen demand for tomatoes and avocados triple during the past week, as shoppers prepared to comply with the government's self-isolation protocol, the reports said.
Good news for farmers in the short term was that the producer price of tomatoes in the region had increased from 40c/kg (about R7,58/kg), to more than €1,48/kg (R28,06/kg), while the price of green peppers increased more than a €1/kg (R18,96/kg) to €2,36/kg (R44,74/kg), and aubergines from 60c/kg (R11,37/kg) to more than €1,20/kg (R22,75/kg).
Many farmers had been working longer hours in an attempt to increase production to meet the high demand from supermarkets, while smaller retailers were acquiring less, a report in the Axarquia newspaper said.
SAT Citrima Cítricos, one of the largest producers of oranges, tangerines and lemons in Spain, was increasing harvesting. "We are working every day, including Saturdays and Sundays," said manager Guillermo Aranda.
According to Pedro Machuca, president of the Association of Fruit and Vegetable Companies and owner of Cofruma distribution company, the supply of products to Mercamálaga, the largest wholesale market in Andalusia on Spain's southern coast, was 15% higher than during the same period in 2019.
However, the fishing sector had seen a decline in prices of between €2/kg (R37,91/kg) and €3/kg (R56,87/kg), said María del Carmen Navas Guerrero, chief patron of the Brotherhood of Caleta de Vélez and president of the Association of Fishermen in the province.
"Everything is being sold, but at a lower price. We believe that it is because it is a perishable product and that it cannot always be frozen, and because there are fewer people who go to the markets to avoid crowds," she said.