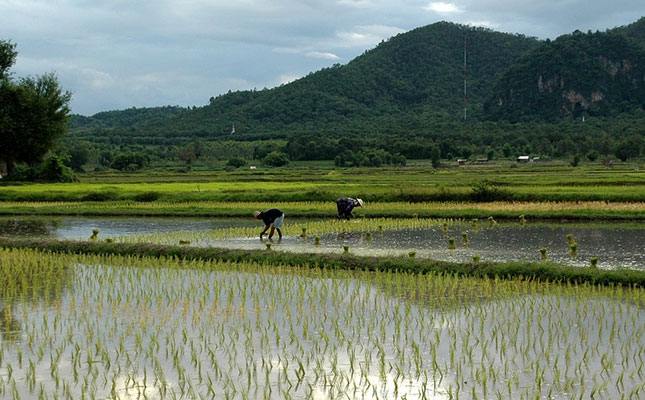 The use of low-grade rice in animal feed rations across Asia has resulted in the price of this staple commodity rising rapidly.
This follows the global spike in wheat and maize prices, as importers scramble to secure supplies after the Russia-Ukraine conflict resulted in grain shipments from the two countries being halted.
Seeking alternatives, buyers are now looking at alternative sources, including importers in China, by far the world's largest animal feed market.
Reuters reported that importers in that country were in negotiations to purchase additional volumes of "broken rice", which were rice grains that had been damaged during the milling process, to feed livestock.
Although rice was normally traded at much higher prices than wheat, the approximately 50% surge in wheat prices during the past month had sharply diminished the difference between the two grains, with wheat now being more expensive than some lower grades of rice.
In the third week of March, the benchmark food-grade rice price from exporters in Thailand made the largest weekly gain since October 2020, due to stronger food and feed demand, increasing 5% to about US$421,50/t (about R6 220/t).
Prices of wheat exports from Vietnam and India had also increased sharply, the report said.
"There could be greater interest in broken rice for animal feed if the [strong prices] currently dominating wheat and maize markets persists," said Shirley Mustafa, a rice economist at the Food and Agriculture Organization of the United Nations based in Rome.
"It is not just animal feed, there could also be a substitution in other use sectors, such as more people turning to rice for their meals."
According to Reuters, China had booked up to two million tons of maize imports from Ukraine for this year. Most of these shipments could, however, now be jeopardised due to the disruption to Ukraine's logistical chains.
Analysts in Beijing said China was expected to import about three million tons of broken rice to make up for maize imports, which was an increase of about two million tons compared with the volumes imported during the past two years.
However, feed producers in Thailand were also expected to use more broken rice in feed production to replace maize, which would result in higher domestic prices across that country, traders in Bangkok told Reuters.
If wheat consumers in India switched to rice due to record-high domestic wheat prices, global rice prices could rise further in the second quarter of 2022, which would accelerate the decline in rice inventories, Chookiat Ophaswongse, honorary president of Thai Rice Exporters Association, said.
The US Department of Agriculture was expecting global rice output to exceed consumption by about five million tons in 2022, with global rice inventories expected to reach a record 190 million tons this year.