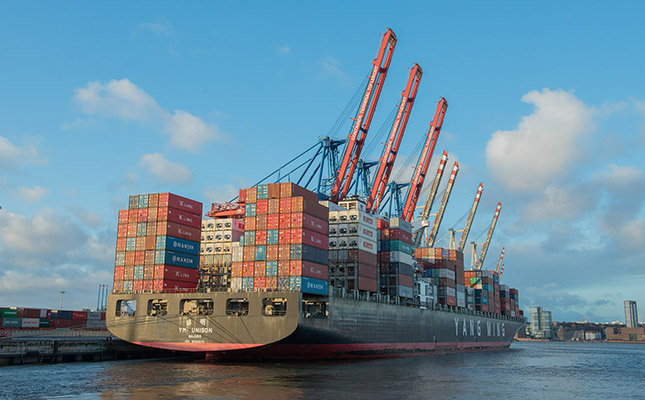 Stakeholders in the South African fruit industry have expressed concern about whether there will be sufficient containers to ship produce to various export destinations around the world, due to the novel coronavirus (COVID-19) outbreak.
According to Charles Gantz, managing director of Anlin Shipping, there was already signs of pressure on container availability. He explained that a large proportion of the world's containers was transported to countries in Asia, especially in and around China.
"These containers are now stuck at the terminals in East Asia as a result of lockdown protocols being imposed to prevent the spread of the virus."
FreshPlaza recently reported that container availability at ports in Long Beach and Los Angeles in the US, as well as Rotterdam in the Netherlands, Hamburg in Germany and Antwerp in Belgium, were now at record-low levels.
This was confirmed in a statement by the Germany-based online container platform, Container xChange.
"As the virus gets worse in Europe and the US, equipment turnaround speed puts even more stress on shipping lines. As most countries in Europe have shut down operations, container inspections, handling or stuffing are heavily delayed."
Roelf Pienaar, managing director of Tru-Cape, told Farmer's Weekly that the company had not yet missed shipments due to container delays.
However, he added that it could change as more produce would be shipped from Cape Town in the next few weeks.
"[However], it seems that the container situation in China is improving daily and hopefully this will filter through in the next few weeks."
However, Pienaar expressed concern about the impact of the global pandemic on supply chains as countries in Europe currently struggled to contain the outbreak.
"Nevertheless, the whole world currently finds itself in the same position battling COVID-19 and trying to predict what its impact will be. What we do know is that it is now business unusual. And, the truth is, no one knows how this will play out."
Gantz pointed out that a shortage of containers could result in freight costs eventually being increased, or that additional surcharges would be introduced by container shipping lines.
He advised producers to investigate all available shipping options, to ensure that they were able to meet their basic shipping needs every week.