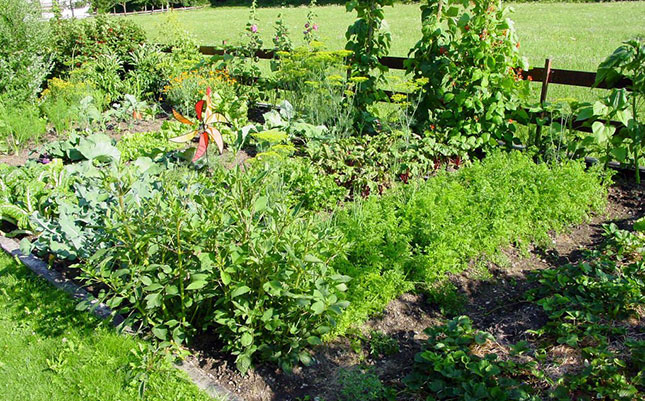 As the coronavirus disease (COVID-19) pandemic continues to put strain on the global food supply chain, more and more people around the world are turning to home farming.
In addition, currency deflations and rising food costs have further stimulated an increased interest in home farming.
Farming supply retailers in many countries have reported an increase in the sales of home-growing starter supplies, with many people citing rising food prices and supply shortages due to COVID-19 as the reason for trying their hand at food production.
The trend has become particularly popular in Singapore where Ban Lee Huat Seed has reported a 50% increase in the sale of seeds since the start of the worldwide lockdown regulations.
Urban farming social enterprise, Edible Garden City, had seen an uptick of interest in home gardening, a spokesperson told Reuters. Enquiries for the organisation's edible landscaping service had increased 40% since March.
"Many of those who enquired about garden builds cited COVID-19 as just one amongst a host of reasons why they wanted to have a home garden […] many also added that they now see that food security is an important issue in Singapore," the spokesperson said.
In Lebanon, the COVID-19 lockdown had compounded dire food shortages.
Staple food prices in Lebanon increased substantially in recent months, with the cost of rice rising 41% and sugar by 50% between September and February, according to government statistics.
In response to the shortages and high cost of food, communities around Lebanon had started home farming initiatives.
One of these, called the Ghalenta project based north of Beirut, was initiated by former social affairs minister, Selim Sayegh.
Since March, the Ghaletna project has been providing families with seedlings, training and other resources.
Traditionally, homeowners from successive generations would build multi-level farming 'basins' in small, often steep, plots of land adjacent to their houses, but as a consumer economy flourished, people stopped farming, Sayegh told Reuters.
The home farming trend was also finding popularity in some US communities, such as the Hudson Valley and Catskill mountain foothills in New York State, where many residents were planting vegetables for home consumption, local media reported.