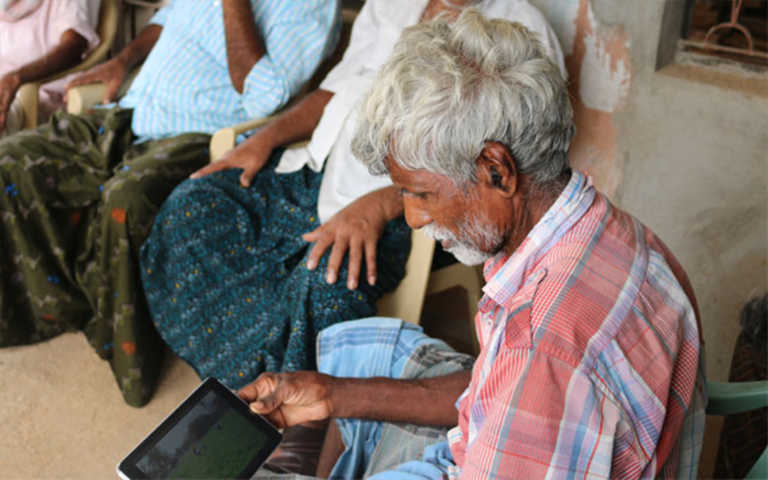 Nearly 50 000 smallholder farmers in rural India have benefitted from a technology-led educational programme to boost their productivity and income since it was launched in 2018.
Run by the Rabobank and Syngenta foundations, the programme focused on reaching the most marginalised farmers with digital innovations, according to Albert Boogaard, head of innovation at the Rabobank Foundation.
Some of the Rabobank Foundation's programmes in India targeted smallholder farmers who already had access to cell phones, spoke English, and had some agricultural knowledge.
However, some farmers were more marginalised, spoke only the local language, lacked formal education, and had limited or no access to cell phones or the Internet, he explained.
These factors severely limited their ability to acquire new information on topics ranging from best practices for farming and market prices, to financial issues.
When the programme was first launched, the main challenge was reaching these smallholders, who typically farmed on less than 2ha, as they did not have Internet access and tended to live in isolated villages.
The team found that young local produce buyers, farm input salespeople, and bank representatives with agricultural qualifications were already traveling to many of these villages.
These young professionals were recruited to present the educational programme to the farmers in addition to the services they were already providing.
"It blends entrepreneurship with co-operative values, so it can respond to market trends," said Arindom Datta, head of sustainability banking at Rabobank Asia.
The rapport that these young trainers had with the smallholder communities proved vital in ensuring that farmers were receptive to the new technology designed to teach them growing methods, basic financial literacy, and produce pricing.
The video-based training programme was presented to farmers on tablets, and took each region's cultural mores into account, while voice-overs were recorded in local languages.
The Rabobank Foundation financed the educational materials for the farmers, while the Syngenta Foundation trained the young entrepreneurs.
In addition to providing training, the trainers gathered data with regard to farmers' insurability and creditworthiness to facilitate access to banking services so that smallholders could invest in their farms, Datta said.
The next stage of the programme would involve expanding the training to smallholder farmers in Indonesia and Kenya.