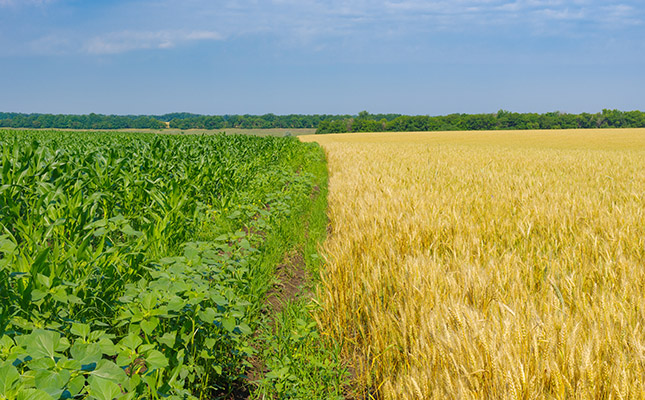 The European Commission's latest short-term outlook for agricultural markets indicated that maize imports to the EU would increase 38,6% from 14,5 million tons in 2017/2018 to 20,1 million tons for the current season, with the majority of this maize coming from Ukraine.
This was an increase of about 50% on the five-year average, and was the result of the widespread drought experienced across the region during 2018.
According to the report, countries such as Brazil, Ukraine and Canada were also expanding their share of the EU maize market.
While warmer than usual weather conditions were experienced across much of Europe during autumn and winter, which limited frost damage, large parts of southern and south-eastern Europe had experienced greatly reduced rainfall this season, which could have further consequences for grain crops if no rain occurred during the coming weeks, the report said.
A slight increase was, however, expected in total grain production in the EU compared with the previous season, but this increase would still be below the five-year average, the report added.
Overall, global grain production was expected to increase 2% in 2019/2020 to about 2,17 billion tons, according to the International Grains Council's (IGC) latest Grain Market Report.
Increased harvests were expected for wheat (up 26 million tons); maize (up six million tons), and barley (up eight million tons). However, with global opening stocks at their lowest levels in three seasons, supply levels would be only marginally higher, the IGC said.
Increase in demand for grain as food, feed and industrial uses were expected to increase total consumption to a new record high of 2,2 billion tons.
"Amid record demand and only a minor supply expansion, a third successive depletion of global stocks is predicted to [reach] a five-year low of 588 million tons," the IGC report said.
"Little change in trade is projected as larger wheat shipments are balanced by a fall in maize [supplies]."
For 2018/2019, the IGC incre­­­ased its forecast for total production by three million tons to 2,1 billion tons. This was attributed to increases in maize production in Argentina and Brazil.
However, total grain production was still down 13 million tons year-on-year, the report said.