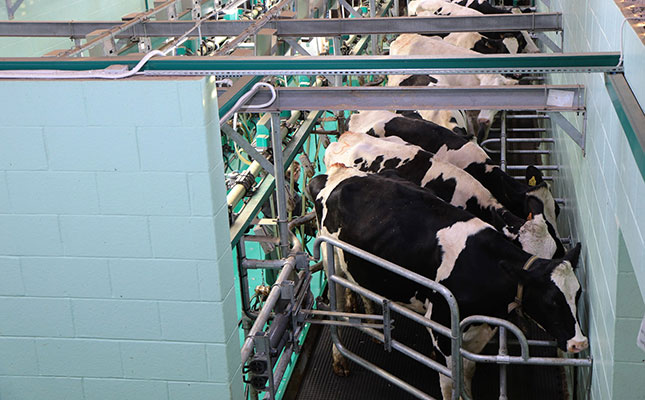 Unpredictable weather conditions and uncertainty surrounding Brexit have resulted in most of the main milk producing countries in the EU coming under pressure in terms of production in 2018. This was further exacerbated by fodder shortages and rising feed costs.
According to a report by the Irish Farmers' Association, global milk output started the year on a subdued note, but recent production forecasts have indicated that this trend could change later in the year.
In 2018, milk deliveries in the EU only increased 0,9%, and volumes for December 2018 were down 1% year-on-year.
The Netherlands, France and Germany contributed over 46% of all EU milk production, and trends in those countries therefore determined the trend for the rest of the EU, the report said.
Restrictions placed on herd sizes to comply with regulations aimed at reducing phosphate levels implemented in the Netherland last year continued to affect milk volumes there, with year-on-year production in January down 2,9%.
Milk deliveries in France had increased marginally by 0,3% by the end of February compared with the same period the previous year. However, the country's national output was still well below the five-year average.
Output in Germany had also been depressed since August 2018 compared with 2017, however due to volumes increasing in the first half of the year, the annual output figure for 2018 was 1,7% higher than 2017.
Other EU countries with strong dairy industries such as the UK, Denmark and Poland had, however, experienced a strong increase in production in the first quarter of the year, the report said.
At the same time, domestic demand for cheese and butter and processed milk products in EU countries also remained sluggish, but exports increased due to strong demand from Asia, the report added.