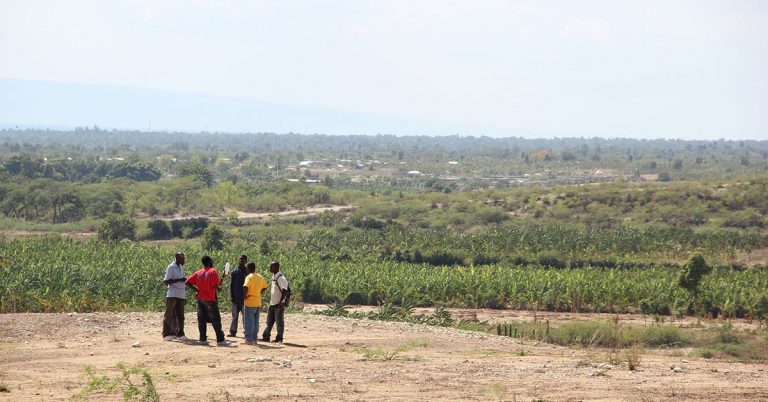 A comprehensive national plan needs to be implemented in Haiti to address climate change, stem deforestation, and restore degraded land and watersheds in an effort to help the country's vulnerable farmers, according to local environmentalists.
Such a plan should also take Haiti's varied landscape into account, which ranges from fertile rice-growing valleys in the Artibonite administrative region, to deforested mountain regions, and low-lying coastal zones that are vulnerable to storm surges and flooding, they added.
However, Reuters reported that with 4,4 million Haitians in need of food relief aid, the government was not in a position to address climate change as a priority.
In August, a 7,2-magnitude earthquake killed about 2 200 people, and was soon followed by Tropical Storm Grace, which resulted in heavy rainfall on the southern coast of Haiti, bringing severe flooding.
This followed severe political turmoil after President Jovenel Moise was assassinated in July, while rising levels of gang violence in the capital Port-au-Prince and surging COVID-19 cases exacerbated Haitians' plight.
"Politicians have been more focused on getting power and not on getting results and taking the country out of its current state of environmental vulnerability," said Timote Georges, co-founder of the Smallholder Farmers Alliance.
Before an effective climate action plan could be put in place there needed to be political stability in the country, he added.
In addition, local residents stressed that any development and environmental plans had to be crafted in conjunction with local communities, and there needed to be coordination between the government and the international aid community.
The environmentalists said they also hoped that lessons could be learnt from the earthquake suffered in 2010 that killed about 300 000 people, and a major hurricane in 2016, after which aid funding was reportedly misused.
According to Reuters, despite billions of dollars in aid spent on the country over several decades, Haiti had slipped down the rankings of global development, and rural communities remained at the mercy of weather threats.
Haitian farmer Fritz Saint-Cyr told Reuters he lived in a constant state of anxiety, knowing his vegetable crops, which had to feed seven family members, could be destroyed at any time as increasingly frequent and severe droughts and storms battered the Caribbean island nation.
Extreme weather driven by climate change was hitting small-scale farmers the hardest in a country where over half the population of 11 million relied on agriculture for food and income.
With very limited government subsidies, support or access to credit, farmers had to bolster their own ability to resist climate shocks, with changing rainfall patterns wreaking havoc on harvests.