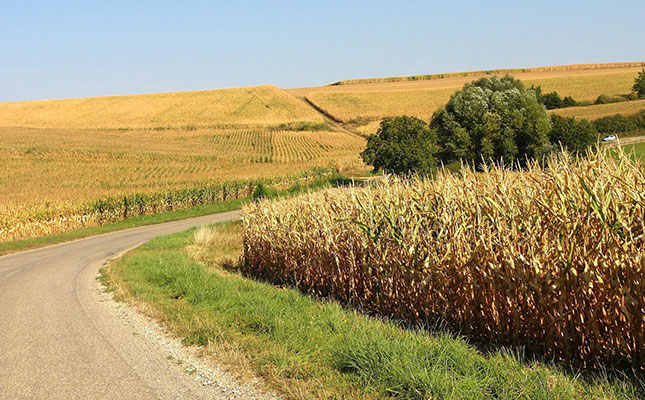 As the world grapples with supply chain disruptions due to the Russia-Ukraine conflict, the agriculture department in France has warned that the unusually low winter rainfall will negatively affect crop yields there.
Sky News reported that the worst affected area stretches diagonally from the south-east of the country towards Brittany in the north-west.
For some regions, the period from January to March had been among the 10 driest winter periods on record, leaving 15 of France's 96 administrative divisions with water restrictions.
Although climate change was generally resulting in the winters in France becoming wetter, the "natural fluctuation" of a dry winter was more "problematic" because it was making summers drier, explained Robert Vautard, director of the climate science group, Institute Pierre Simon Laplace (ISPL).
"The situation can be really dramatic if we have a drought in the winter and a climate change driven-drought in the summer," he told Sky News.
Summer droughts were expected to hit "almost everywhere" in western Europe as the world gets hotter, he added.
Laplace warned about the risk of "water restrictions all during the summer in many districts", as well as dry soils affecting crop yields not only in winter.
"No region has been spared. We can see the earth cracking every day. Yesterday I was at a farmer's house in the Puy-de-Dôme region [in central France]; he was watering the wheat.
"If things carry on like this, farmers who can irrigate their crops will be able to deal with it, but the others will face a dramatic reduction in their yields," Christiane Lambert, the head of France's biggest agricultural union the FNSEA, told AFP.
The French agriculture ministry was all too aware of the crisis. "Winter crops such as wheat and barley, currently growing, are starting to experience conditions that will affect yields," a spokesperson said.
The hot and dry weather France had seen over the past months could also affect spring crops such as maize, sunflowers and sugar beet, as well as the fodder needed to feed livestock, the AFP report said.
"The lack of rain is directly caused by climate change; there's no doubt about that," hydrologist Emma Haziza told France 24.
"Drought is one of the first consequences we can see. As things stand, this phenomenon is occurring sooner and sooner and becomes more widespread every year."