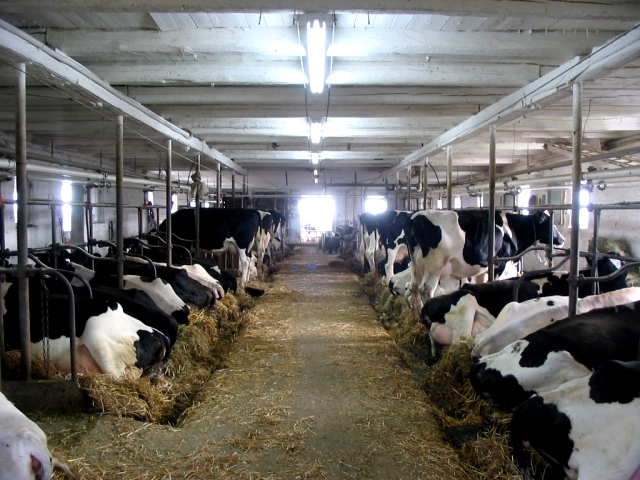 Farmers in the dairy, poultry and egg industries in Canada were awarded CAD3,9 billion (about R42 billion) in income-protection funding during the country's latest budget tabled by Finance Minister Bill Morneau in the House of Commons in Ottawa last week.
READ Small-herd stud farming is big business in Canada
"To ensure that Canada's dairy, poultry and egg farmers can continue to provide Canadians with high-quality products in a world of freer trade, we will make available an income-protection programme for supply-managed farmers, along with a measure to protect the value of quota investments these farmers have already made," Morneau said.
This funding was aimed at mitigating the negative impact on the profits of producers in the Canadian agriculture sector as a result of the Canada-European Union Trade Agreement, the Comprehensive and Progressive Trans-Pacific Partnership deal, and the Canada-United States-Mexico Agreement.
According to David Wiens, vice-president of Dairy Farmers of Canada, the combined impact of these three trade agreements had resulted in estimated annual losses of market share of 8,4% for Canada's milk production sector alone.
These losses resulted from market access commitments contained in the trade agreements, which had had a negative impact on production volumes, as well as on the return on investments previously made by farmers in their farming businesses.
READ Using 'cow power' to make your dairy farm self-sufficient
The budget also earmarked CAD1,5 billion (R16 billion) for farmers suffering losses from the "sale of their production rights in the supply-management system", which placed limits on egg, poultry and dairy production in Canada, he explained.
Commenting on the budget, Pierre Lampron, president of Dairy Farmers of Canada, said: "The federal government recognises the impact of trade agreements on our sector and is following through on its commitment to support our domestic dairy industry."
The agriculture sector was eagerly awaiting further details on how and when this funding would be distributed, he added.
READ New Chinese hatchery to produce 60 million chicks annually
Wiens stressed that the timeframe of this pay out was crucial: "If this is paid over many years it will have less of an impact than if it's paid out aggressively."
Joy Smith, manager of the producer marketing board, SaskMilk, said: "We just do not know what the details are or how it is going to work."