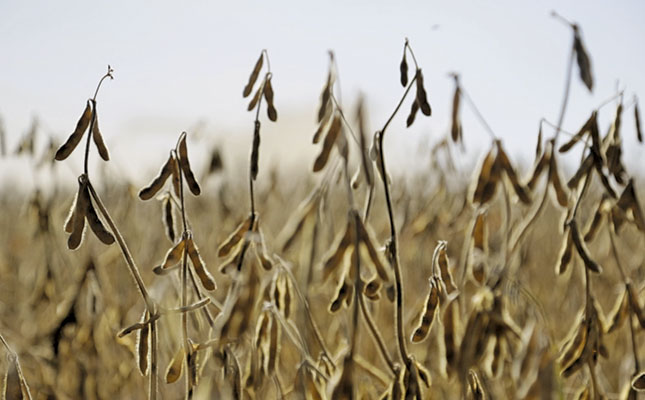 There has been mixed reaction to the newly implemented soya levy from industry role players, due to concerns among farmers about profitability as a result of the ongoing drought.
READ The nitrogen replacement value of soya bean
The statutory soya levy of R65/t of soya delivered for the season came into effect on 1 March. From 2021, this figure will increase to R80/t.
WATCH: Dr Ferdi Meyer, Director at BFAP, talks about how South Africa can benefit from the soyabean industry.
Cobus van Coller, a soya bean and maize farmer near Viljoenskroon, said it was a positive measure that would help ensure the sustainability of the industry.
"We can't keep struggling with old, open-pollinated varieties that don't offer resistance to pests such as bollworm, or that can't produce consistent, stable protein levels. We want to compete on an international level with our price and quality, which means we need the best technology."
Grain SA's senior economist, Corné Louw, said that since the introduction of Roundup Ready soya bean in 2003, no new technology had been introduced to the sector.
"We've been told by seed companies in the US and South America that they won't bring advanced cultivars to South Africa unless there is an end-point-royalty system in place, as farmers that kept back seed eroded the profitability of seed development."
Van Coller agreed that farmers' keeping seed back to replant the following season was the reason there had been no development of new seed technology.
"The industry will die if there are no new varieties that keep up with the challenges we face on the farm. We need to see a 10% increase in our yields, which will only come about if new cultivars are being researched," he said.
Louw said that while greater yields from better seed could result in lower prices, the local soya industry still had a long way to go before it reached a point where it produced a surplus.
"Around 500 000t of soya oilcake is imported annually, so there's much room to grow."
WATCH: Lukeshni Chetty, General Manager of South African National Seed Organization talks about the importance of the soybean levy.