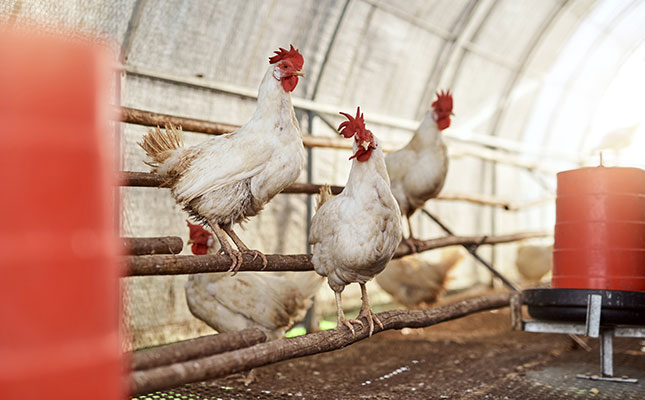 Poultry is essential to the African continent; it feeds the population, generates revenue, and contributes to job creation. For example, in South Africa, it is the second-largest contributor to the agriculture industry and employs an estimated 110 000 people, according to Bloomberg.
Given that poultry is the cheapest animal protein on the market and better caters to small-scale farming than other livestock, it is well suited to consumers and producers. It also offers the benefit of a substantially smaller carbon footprint than beef, lamb or pork. Furthermore, the poultry sector provides meat and eggs.
Larger poultry businesses can sell final products (meat and eggs) as well as inputs, such as day-old chicks, to smaller farmers.
Factors driving growth
Compared with developed markets, the level of consumption of poultry in Africa trails significantly and therefore offers a long-term opportunity for growth. Africa accounts for a poultry meat supply of 2,2g/capita/day compared with 20,3g/capita/day in the US and 9,7g/capita/day in the EU.
While Africa represents 16,7% of the global population, it provides just 4% of the world's poultry products.
Given the lower level of consumption, the poultry market in Africa is expected to grow strongly over the next decade, with a projected compound annual growth rate of around 4,7%, Rabobank estimates.
The factors driving this growth include urbanisation, the expanding middle class, improvements in distribution and retailer networks across Africa, an expansion of the quick-service restaurant sector, and a shift away from vegetable-based protein consumption.
These strong macro-fundamentals are leading to an attractive investment story in a US$25 billion (about R402 billion) African poultry industry. Over the long term, population growth will drive a substantial need for poultry investment given the expected doubling of the population of Africa by 2050.
Opportunities
Historically, all segments of the agriculture sector have had limited investment from private equity. The sector has often been perceived as cyclical and volatile.
Between 2019 and 2021, private equity buyers accounted for 16,9% of acquisitions in the agro-industrial sector overall.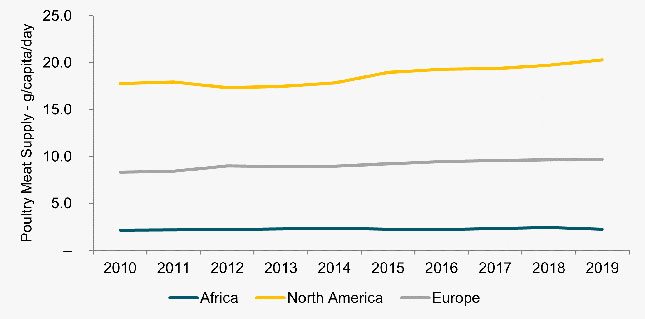 This has been driven by broad recognition of the positive impact of the sector, a strong focus on development finance, and the arrival on the market of sector specialist private equity.
The sector as a whole is fragmented across the continent and offers significant scope for cross-border consolidation, including the formation of regional platform players backed by private equity and development finance.
The poultry value chain is extensive and spans the full range of subsectors from feed production through to retail and hospitality. It creates opportunities and jobs for service providers of transport, processing, packaging and storage.
As poultry production and consumption continue to grow, this will drive growth across the value chain, contributing to investment and job creation.
There are also significant investment opportunities in these upstream value chains.
For example, last year Verdant Capital sold Nedan Oils, a soya bean crushing business in South Africa, to a B-BBEE consortium. Soya meal is a key feedstock for the poultry and other livestock industries.
Verdant Capital
Verdant Capital is a leading adviser to the private equity sector in Africa. In 2021, the firm was awarded the accolade of Best Local Financial Adviser by Private Equity Africa.
The firm is also one of the very few with a specific focus on the agribusiness sector and regularly successfully completes transactions in the sector.
Visit verdant-cap.com.