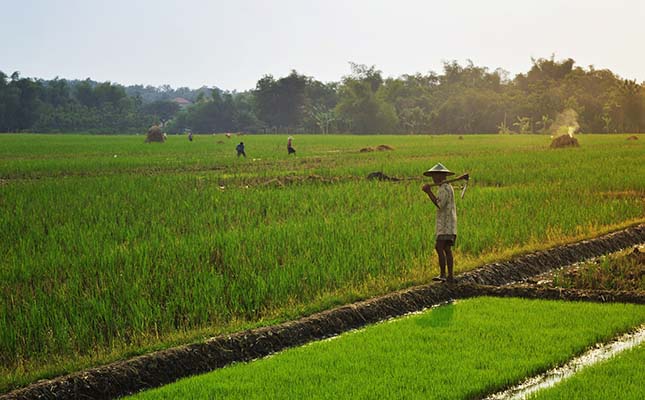 One of Southeast Asia's poorest countries, Laos, has been battling a growing rat problem for more than a decade, with these rodents destroying rice crops, the country's main cash crop and staple food.
According to Al Jazeera, farmers were describing it as a "sea of rats," with at least 20% of the country's annual rice harvest being consumed by the rats, which was placing added pressure on the finances of households, and the country's food security in general.
One in five people in Laos was already experiencing food insecurity before the COVID-19 pandemic, while one in three children was chronically malnourished, according to the United Nations World Food Programme.
Anticoagulants such as bromadiolone were often used to combat rat and mice infestations in wealthier countries.
However, such rodenticides also poisoned non-target species, soil, water and sometimes the farmers who applied them, and were prohibitively expensive, Al Jazeera reported.
However, a team of researcher from the National University of Laos and Australia's Monash University found a much simpler, cheaper and environmentally friendly solution.
During a study conducted by the researchers and published in PNAS, the journal of the National Academy of Sciences in Washington, DC in the US, existing indigenous rodent hunting tools and know-how were used to develop a hunting game in which villagers joined forces.
Those who killed or captured the most rats then received financial rewards.
"If one farmer was killing rats and the others weren't, the rats would just continue to populate neighbouring farms, but we knew we could get better results if they worked together," said Paulo Santos, a senior lecturer of economics at Monash University.
"So, the game was designed to inspire collective action and framed as a pest management activity, the effectiveness of which depended on the decisions of others."
The concept was trialled in 2018 and 2019 in 36 villages in Luang Prabang Province, one of the most rat-affected areas of northern Laos.
"Normally farmers use a combination of pesticides, sticks and homemade traps inside which food is placed to lure rodents. But these methods have not been effective in reducing rodent populations," Santos said.
Farmers in villages came together for one day a month throughout the trial to eradicate rodents in a particular area.
In addition, every member of the hunting group benefitted from an increased supply of protein as rats were also used as a source of food in Laos, while every farmer benefitted by having more rice to eat or sell.
According to the research result, the trials resulted in 30% more rice being produced than in previous seasons, and 20% more than was grown in control villages. This added an average of 80kg of un-milled rice per household per year, the equivalent of two weeks' supply.