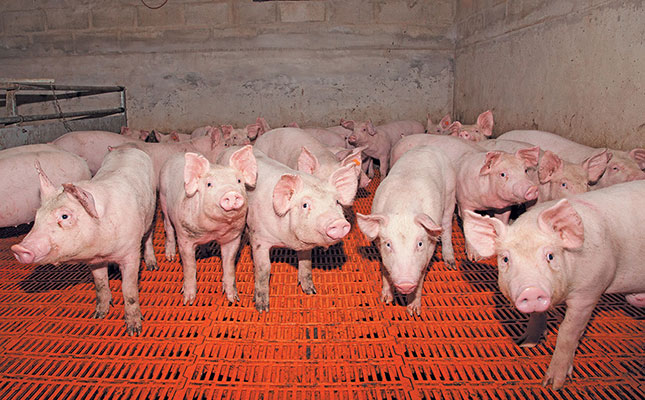 China's agricultural ministry has warned farmers against the use of illegal and experimental vaccines as the country continues to struggle to contain the African swine fever epidemic.
In a statement released by the Ministry of Agriculture and Rural Affairs, it was announced that local government officials had been ordered to step up checks and crack down on the use and trade in illegal vaccines.
This move came in response to rumours of "pilot vaccines", as well as home-made or smuggled products, being used by desperate farmers who had suffered extensive herd losses.
Three illegally procured products had already been identified by the ministry, which have been used to immunise millions of pigs in the Jiangsu province.
The agriculture department of Guangdong province in southern China also released a statement in which it said that vaccines that had been smuggled in from Spain and Vietnam had recently appeared on the market, in addition to "home-made" vaccines.
The vaccines were used after farmers signed confidentiality agreements with their suppliers; however, these products had led to further large-scale herd losses in the region.
According to the statement, the effects of the vaccines had been unpredictable and many had severe side-effects. Some farmers reported that their animals suffered death of skin tissue, while others said gestating females had spontaneous abortions.
In addition, many pigs that did not suffer side-effects, died from exposure to the disease, according to a report by the department.
Professor in preventative veterinary medicine at South China Agricultural University, Liao Ming, said the use of illegal vaccines had amplified the challenge of eradicating the disease.
In certain areas, different types of vaccines had been simultaneously used, which led to difficulties in establishing their safety and efficacy.
Another problem was that insufficient records were being kept of the pigs that had been vaccinated.
China's Harbin Veterinary Research Institute released a statement earlier this year, in which it indicated that two "candidate vaccines" had been identified and it was planning to start pilot trials.
The institute warned that using any unapproved live vaccines could cause "unpredictable biosecurity risks", including the spread of the disease, or the possibility of introducing a new strain from abroad, as vaccines that originated from overseas countries could contain a strain of the virus that was different to the one currently prevalent in China.
According to the ministry, the most advanced product was only in the pilot testing phase, and had not yet been approved for clinical trials. Any product that claimed to be a viable vaccine was therefore illegal and should not be used.
Since August last year, the African swine fever epidemic raging across the country had devastated China's pig herd, and led to a significant increase in pork prices.