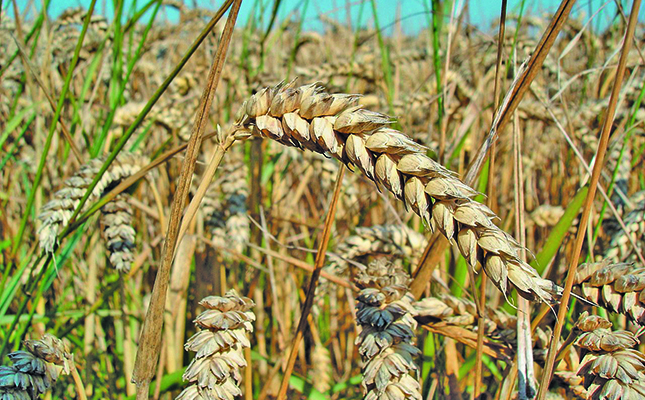 Near-record high temperatures in areas of western and central Europe early in the season have resulted in an increased risk of pests and diseases in the region's already delayed grains crops.
This was according to the European Commission's crop monitoring agency, Monitoring Agriculture with Remote Sensing (MARS).
While heavy rain disrupted sowing during autumn in countries in Western Europe, dry conditions in some eastern regions resulted in crops, such as wheat, growing more slowly than usual.
"[In addition,] thermal conditions have been much milder than usual in Central, Eastern, and South-eastern Europe," MARS said in a monthly report.
This mild weather prevented grains from developing sufficient tolerance to low temperatures, a process known as hardening, making these crops more vulnerable to frost damage, according to the MARS report.
While no further frost damage was expected during January, MARS said crops could suffer later in the season.
"The current situation is delicate, because winter crops in many of these regions are underdeveloped due to delayed sowing and inadequate soil moisture conditions, which, combined with reduced cold tolerance, makes them particularly vulnerable to frost damage."
At the same time, however, lower temperatures in north-Eastern Europe have had a positive effect by accelerating the hardening process in the Baltic states, the report said.
Soil moisture levels in Spain, Portugal and Romania had returned to more normal levels, after experiencing drought-like conditions earlier in the season, the report said, adding that excess precipitation had continued in northwest Italy, southwest France, Scotland and Greece.
"The overall balance of positive and negative effects will depend on how the season evolves."
Despite these challenges, a report in Successful Farming magazine indicated that grain volumes in the EU was expected to recover from the significant drop experienced in the previous season to reach 312 million tons in the 2019/2020 season.
Only the EU maize crop, for which a 4% decline was forecast, was expected to be negatively affected by drought, while wheat and barley outputs were significantly higher across the EU. This should strengthen domestic consumption and exports.
In contrast, EU oilseed production was significantly lower due to a downturn in canola production. Imports were expected to increase to compensate for the lower volumes, the report said.