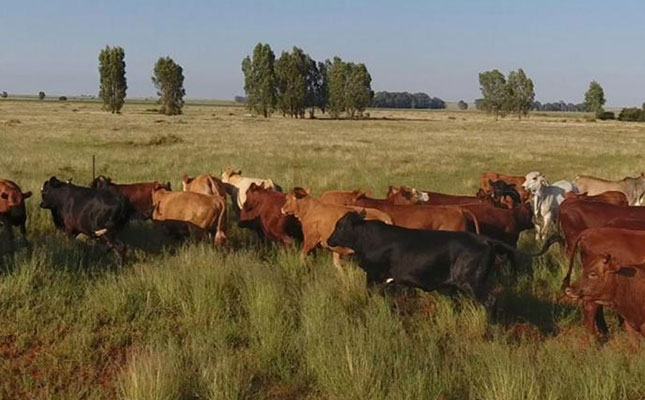 What is being described as possibly the largest ever weaner calf sale in the country, has highlighted how a digital sales platform can be used to trade large numbers of cattle quickly and easily.
More than 5 200 calves were sold within 45 minutes for an estimated turnover of over R54 million at the sale run by GWK Auctions in Bloemfontein on Wednesday.
READ Costs mount as FMD infections spread across Limpopo
"If we were trying to sell this number of cattle at a normal [live] sale, it would have been up to two full days of work," said head of GWK Auctions, Willie Meyer.
He said the sale was held on behalf of Schalk Buitendach of the Dorland Trust family farming operation between Petrusburg and Edenburg in the Free State.
There were 19 registered buyers, who bid on animals on a per kilogram basis. A total of 5 248 weaner calves from various English beef breeds were sold in 37 lots and were showcased via video footage taken in the weeks prior to the sale.
Buitendach said this platform offered major cost-saving benefits for a farmer.
"Just the saving on transport costs to take so many cattle to a sale venue is massive," he said.
Meyer explained that a video sale held numerous benefits, particularly in the current situation in which a national ban on auctions due to the foot-and-mouth disease outbreak in Limpopo remained in place.
READ Online auction: game changer in South Africa's pork market
Other benefits included cutting down on transport, labour and logistics, welfare benefits for the animals, less risk of spreading disease, and a faster, easier sale overall.
He said he believed that the average price per kilogram of around R35,80/kg was higher than the R32/kg to R33/kg likely to have been realised for that week via other sales channels.
Meyer says while this is not the first video sale to be hosted in the country, provisional figures suggested it could be the largest.
READ Frontier Bonsmaras' strategy for sold-out auctions
The animals also all came with a veterinary certified clean bill of health and assurances of industry best practices in terms of vaccinations and health protocols, as well as farm level traceability.
The cattle would now be distributed to buyers over the next two weeks, after which final statistics would be available, he said.