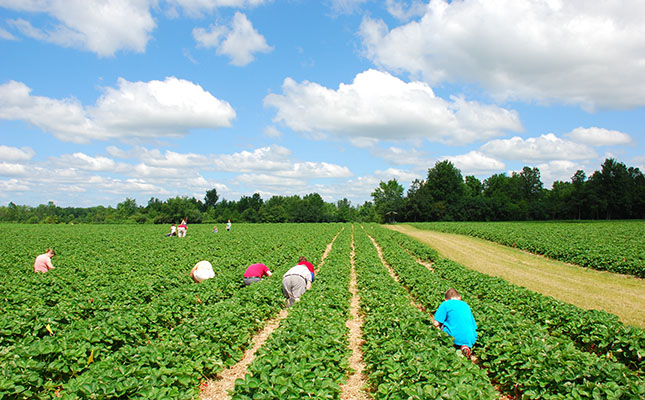 It is estimated that the Canadian agriculture sector suffered C$2,9 billion (about R30 billion) in lost sales in 2018, due to 16 500 unfilled farmworker vacancies.
READ Agri training falling further behind
An estimated one in every eight Canadian jobs was in the agriculture or agri-food sector, according to a recent report by the Canadian Agricultural Human Resource Council (CAHRC).
The Canadian Labour Market Forecast to 2029 also showed that 46% of producers had reported vacancies, which either delayed or stunted the expansion of operations.
This had resulted in an estimated 90% of producers who had unfilled jobs highlighting excessive stress and long working hours as having a negative impact on their farming businesses.
"Labour shortages in Canadian agriculture can only be addressed by taking decisive action," said Portia MacDonald-Dewhirst, executive director of CAHRC.
"By working together, we can find meaningful [and] creative solutions to increase the supply of labour and improve the skills of the sector's workforce for the continued success and growth of agriculture across Canada."
With unemployment in Canada at an all-time low, there were a high number of job vacancies that needed to be filled across all sectors.
The report quoted the example of Maple Leaf Foods, which had reported that the company's pork-processing plant in Manitoba was operating at 80% of capacity due to a shortage of workers.
In this regard, Canadian voters had been largely supportive of efforts by Prime Minister Justin Trudeau to open the country's doors to one million new immigrants within the next three years.
"In the coming years, the gap between the sector's labour requirements and the available pool of domestic labour is expected to widen considerably, a trend that would place more agricultural businesses at risk and seriously impede the sector's growth potential," the report said.
"Canada's agricultural industry is vitally in need of immigrants, as there simply aren't enough Canadians to work in the agricultural industry".