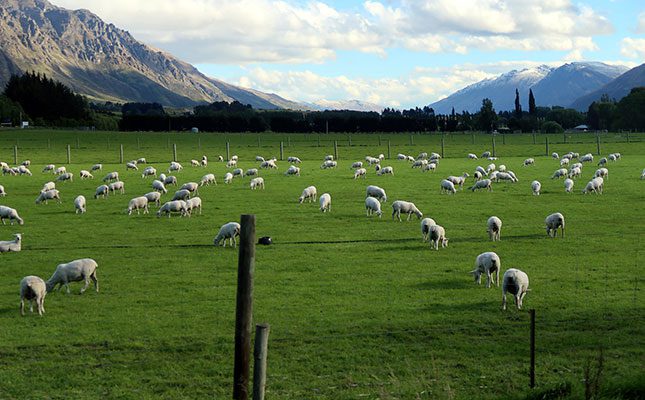 The organisation was responsible for promoting beef and lamb in New Zealand and regulating the country's quality mark for these products. Its latest stock number survey, which assessed that country's sheep flock and beef cattle herd numbers, indicated that New Zealand's breeding ewe flock had declined by almost 1% so far this year.
In 2022, there was also a 5,2% fall in the number of breeding ewes compared to the previous year.
"The breeding flock is the key indicator of the future flock size," Julian Ashby, B+LNZ chief insight officer, said in the study report.
"The [area] of sheep and beef farmland being converted to forestry, along with the cumulative impact of a range of other policies on farm viability, is concerning."
The analysis of pastoral farmland being converted to large-scale forestry operations, recently published by B+LNZ, estimated that more than 200 000ha of farms previously dedicated to sheep and cattle farming had been sold for forestry conversion during the past five years.
It was expected that a further 88 000ha of new forestry planting would be completed this year, the organisation said.
"We have been saying for some time that there needs to be specific limits on the [extent] of forestry that can be used to offset fossil fuel emissions in the Emissions Trading Scheme (ETS).
"B+LNZ is not anti-forestry, we know many farmers are interested in integrating trees into their farms, but there must be some balance," Ashby said.
The organisation welcomed the forecast for a slight increase in lambing numbers this spring.
According to the Agriland.ie website, the total number of beef cattle in New Zealand stood at about 3,81 million head on 30 June this year, which was a 2,4% reduction compared with the same period in 2022.
B+LNZ chief executive, Sam McIvor, said earlier that the report was "another example of growing consensus on the need for policy changes to address the issue of wholesale land-use change".
"The scale and pace of land use change we are currently seeing is far more than what is recommended by the Climate Change Commission and will have a negative impact on rural communities, food production and export income, which affects all New Zealanders," he added.
"New Zealand is one of the only countries in the world that allows fossil fuel emitters to offset 100% of their emissions.
"Forestry offsets are a key component of a scheme designed to enable our country to meet emissions-reduction targets set in legislation. But they are a tool that must be managed in a way that enables sustainable and equitable social, economic, and environmental outcomes for generations to come," McIvor said.