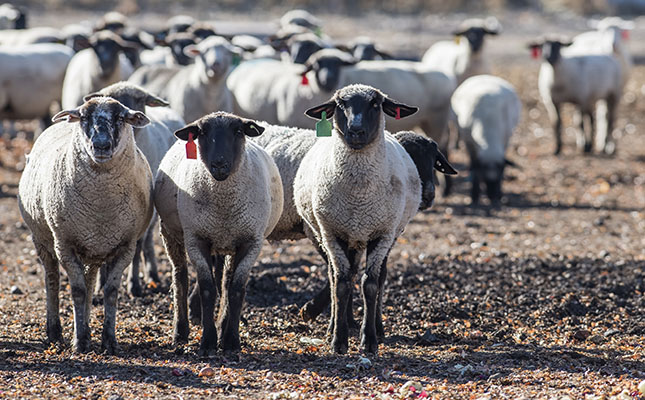 A new needle-free injection system, which uses pneumatic technology and thereby reduces animal handling and stress during the administering of vaccinations to sheep and goats, has been tested in the US.
Researchers at the Texas A&M AgriLife Research & Extension Service Center in San Angelo have been carrying out research into the new innovative use of technology to fight diseases prevalent in the sheep and goat industries, including newer and more efficient methods of vaccination.
Using a pneumatic gun to administer vaccines, the tests showed that it took fewer than 20 minutes to vaccinate 200 ewes, a process that would traditionally take hours using a needle system, according to a statement by AgriLife Research.
The new needle-free injection system was a quick, low-stress way of vaccinating sheep, AgriLife Extension associate Jake Thorne said.
He added that the pneumatic vaccination gun used was powered by carbon dioxide and "dispenses the vaccine through the animal's skin through a tiny hole seven times smaller than what is made by an 18-gauge needle. The gun has adjustable pressure, so it can be altered for use on lambs or adult [animals], as well as for other species".
The pneumatic gun can be used to prevent the spread of ovine progressive pneumonia, caseous lymphadenitis, and other infectious diseases, he said.
Typically, when vaccinations were administered two people were needed to ensure that the process was efficient. Animals also needed to be restrained before they could be injected. However with a pneumatic gun, vaccination could easily be handled by one person, he explained.
Dr John Walker, professor and resident researcher at AgriLife Research Center, added that the pneumatic vaccination gun was also beneficial in preventing disease transmission because with a traditional needle system, needles had to be changed between every animal to prevent diseases being transmitted from one to the other.
However, some disadvantages had been identified according to Walker, such as the device being limited to certain products based on the viscosity of the drug, and the cost being prohibitive for smaller operations.