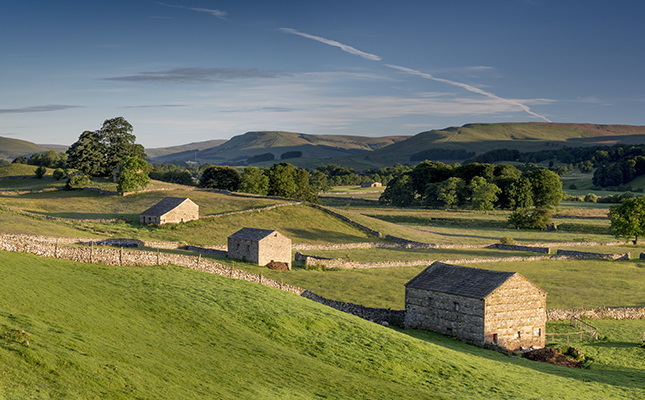 In the event of a 'no-deal Brexit', UK farmers will struggle to survive unless they receive a significant increase in government support.
This was according to a recent study conducted by UK farming business consultants, The Andersons Centre to assess the potential impact of a no-deal Brexit on the agriculture sector in the UK.
The study focussed on the nine- to 12-month period following Brexit, and found that profitability across the whole industry could decline 18%, or between £800 million (about R14,8 billion) and £850 million (R15,7 billion), compared with the average between 2016 and 2018.
The UK is due to leave the EU on 31 October, and according to political analysts, a no-deal Brexit is currently the most likely outcome.
The total income from farming (TIFF) index was used to measure the collective returns of all UK farmers, including management, labour and capital, as well as the potential impact of tariffs, non-tariff barriers, and tariff rate quotas.
The study worked on the premise that support levels to UK farmers would be maintained, as the government previously committed to maintaining support at current levels until the next general election in 2022.
If the UK left the EU with a deal, a minor 3% decline in farming profitability was projected, while with a no-deal scenario, an 18% decline was forecast, the study stated.
Sheep farming would be hit the hardest with a 31% decline in output, while the output of grains, milk and beef production was also expected to decrease. However, some increases were projected for horticulture and intensive livestock production (pigs and poultry), provided sufficient labour was available, the report said.
Slight decreases were forecast for inputs costs due to the introduction of lower import tariffs under a no-deal scenario. This would affect the cost of animal feed, fertiliser and plant protection products. However, other inputs costs could increase, including veterinary costs.
For the first time, farmers would also have to pay tariffs on goods exported to the EU.
According to the report, it was estimated that lamb and live sheep exports could face tariffs of between 45% and 50%, while some cuts of beef could see tariffs of more than 90%.
Many farms were already struggling to make a profit, and if this projected decrease in profitability occurred, many farming businesses would fall into bankruptcy, the report said.
Jonnie Hall, director of policy at the National Farmers' Union of Scotland (NFUS), said the report "is a stark reminder that, while governments and the food supply chain can put in place measures to mitigate the worst outcomes from a no-deal [Brexit], the risk to primary producers are very real".