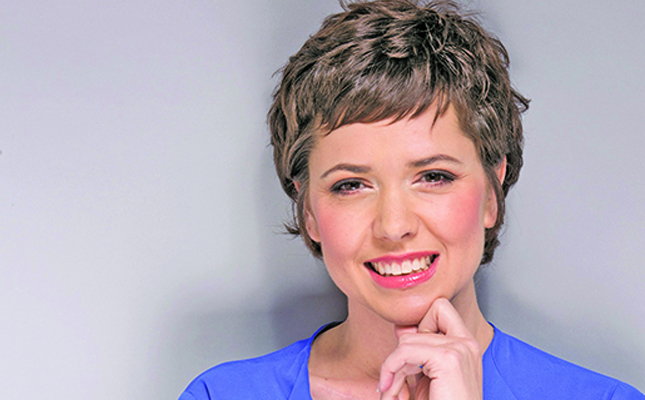 The agricultural journalism and farming communities are mourning the loss of Alita van der Walt, former editor of Farmer's Weekly, who passed away on 12 August in Tzaneen, Limpopo.
Alita (42) grew up in a farming community, and held a degree in business communication from Potchefstroom (now North-West) University.
She began her career as a designer at Caxton Community Newspapers in 2000, and joined the Farmer's Weekly design team in 2003.
She served as the managing editor, and later as commercial manager and deputy editor, of the magazine, before being promoted to editor in June 2011, becoming the first female editor of South Africa's oldest agricultural magazine.
Her appointment as editor ushered in a new era for Farmer's Weekly on many levels, says Denene Erasmus, who became editor after Alita resigned.
"Not only did Alita have to disprove the naysayers who doubted that a woman would have the ability to continue Farmer's Weekly's more than a century-old tradition of serving the agricultural community in South Africa with relevant and trustworthy farming news and information, but she also had to oversee the evolution of the title from being a purely print publication into a multi-platform print and digital media brand," says Denene.
Under Alita's leadership, Farmer's Weekly was able to exponentially grow its reach, not only in South Africa, but across the rest of the continent.
She was also integral in guiding the magazine towards a new future in which it had to accommodate a new generation of readers who were young, entrepreneurial, tech-savvy and hungry for information about starting up new farming businesses.
"She led by example. During her time as editor, she worked very hard to ensure that the title would remain relevant to our readers, while also being commercially viable at a time when print media was already coming under a lot of pressure from dwindling readership and revenue," says Denene.
"She was an inspiration to all of us. Despite her long battle with cancer, which first started back in 2008, she always remained optimistic. Her influence is still keenly visible in the magazine and digital offerings that we publish today, and it will remain so for many years to come."
She served as editor until December 2015, when she moved from Johannesburg to Tzaneen with her family.
Farmer's Weekly extends its deepest sympathies to Alita's husband, Hansie, her two children, Tiaan and Alida, as well as the rest of her family and friends.
She will be sorely missed by the Farmer's Weekly team, many of whom worked alongside her during her time at the magazine.