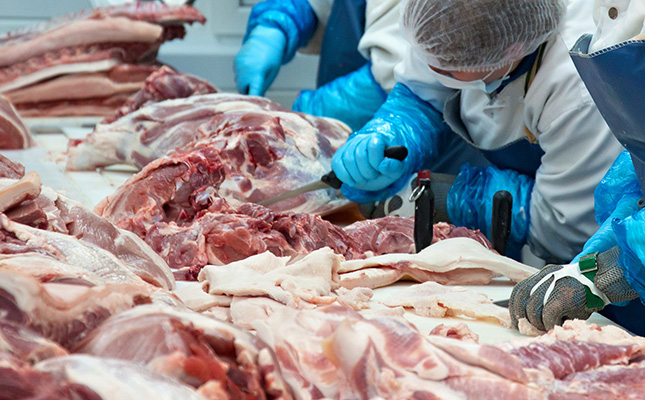 Shortages and soaring prices of pork in China, due to the widespread African swine fever outbreaks, have resulted in traders struggling to secure sufficient pork supplies for the upcoming holiday season.
The mid-autumn harvest festival, as well as the seven-day holiday period to commemorate the founding of the People's Republic of China, and the Chinese New Year, are among the festivals, which will be celebrated in the next few months.
China, the top global pork consumer, produces nearly half of the world's pork, but analysts at Rabobank in the Netherlands predicted a 25% decline in China's pork output in 2019 alone. It was not expected that the country would be able to fill the resultant demand gap with imports, the analysts said.
However, Peng Shaozong, a manager in the pricing department of the National Development and Reform Commission in China, reassured the public that supplies would be sufficient.
Peng sought to calm fears about soaring prices, reaffirming the Chinese government's stance that China had the "confidence and capability" to secure supplies and stabilise the market.
However, many countries were seeking to capitalise on pork shortages in the region, including top European pork producer, Danish Crown, which recently opened a pork processing plant near Shanghai in Zhejiang province.
The objective was to produce packaged pork for affluent consumers in the area.
The new factory would turn frozen pork imported from Denmark into packaged products, including bacon and sausages, according to the company.
The increased demand for pork imports to China offered a "window of opportunity" to sell premium, branded pork in the region as the local prices rose, according to the company's chief executive, Jais Valeur.
"It helps us because we are in full control of the value chain," he said.
The company was seeking to sell its products at a 10% to 15% premium, according to Valeur.
Danish Crown, which already exported large volumes of pork to the Chinese market for use by processors, had seen a 20% increase in exports this year to 240 000t, with analyst forecasting that this figure would rise further
"Very strong demand" from China is helping to offset weaker demand in Europe stemming from high prices, and an increased demand for plant-based foods, as well as increased competition from the US, which is "flooding" Asian markets with cheap pork, Valeur said.
The company's plant, situated 100km from Shanghai, was expected to produce 14 000t of packaged pork a year, accounting for an estimated 10% of its Chinese exports in value terms, or about 400 million yuan (about R825 million), added Valeur.