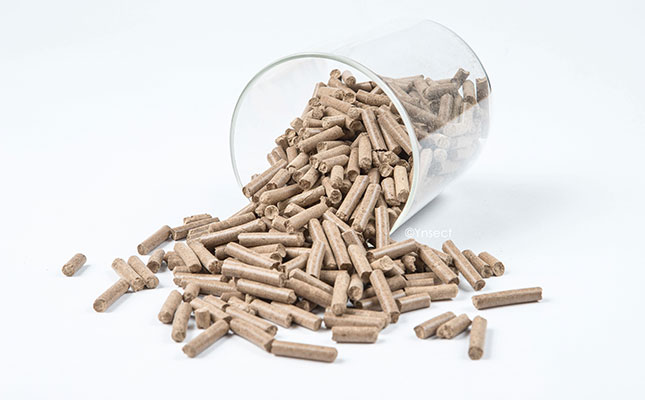 A recent investment of US$372 million (about R6,14 billion) will allow French company, Ÿnsect, to complete its new insect farming enterprise.
Billed as the largest vertical insect farm in the world, the business was expected to produce 100 000t of insect products per year, and was now under construction in the city of Amiens, north of Paris in France.
READ Get ready to profit from plant- and insect-based proteins
The farm was set for completion in early 2022, and a total of 500 direct and indirect jobs were expected to be created.
With the global population and per capita income rising rapidly, demand for animal and plant protein was fast accelerating. This had necessitated the expansion of the production of feed sources for the fish, poultry, and livestock sectors around the world that supplied these consumer needs, a statement by the company said.
According to a report by the Food and Agriculture Organization of the United Nations, consumption of animal protein was expected to grow 52% between 2007 and 2030, placing pressure on the world's ecosystems and water resources.
To address the increased demand, Ÿnsect created a patented process for cultivating mealworm to produce a variety of highly digestible protein and organic fertiliser products.
These products could be used to sustainably replace animal protein consumed by fish and livestock on farms, as well as the animal protein used in pet food and organic fertilisers, the statement said.
READ Insects: know your friends from your foes
According to the company, its research had found that using these products to replace traditional animal protein and chemical fertiliser had resulted in a 34% increase in yield for rainbow trout; a 40% mortality reduction in shrimp; a 25% increase in yield for canola; and a 25% mortality reduction for sea bass.
Commenting on the initiative, Antoine Hubert, Ÿnsect's co-founder, president and CEO, said: "Our ambition is to revolutionise the food chain, which literally, starts from the basics: insects and soil. It concerns all of us, whether we are meat lovers or vegans because it is how our plants and animals are fed.''