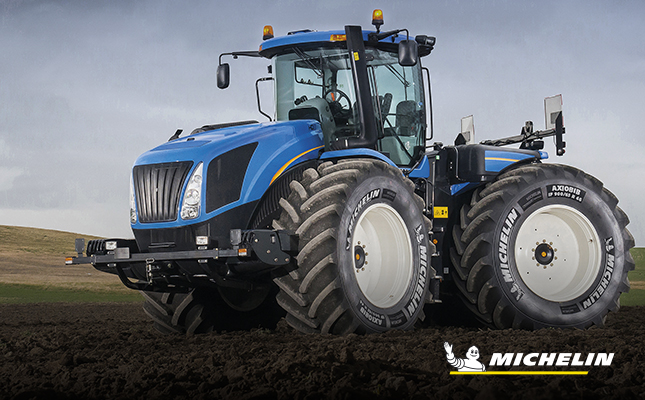 Cultivate success with Michelin tyres
Michelin understands that farmers have to produce more with less to make their business profitable. That is why Michelin has developed tyres that will help farmers reduce input costs, while decreasing compaction and keeping soils as healthy as possible!
Farmers must produce more now than ever, with fewer inputs. Thus resilience across a diverse range of activities in the agriculture sector is becoming increasingly important.
Michelin understands that a farmer's key priorities are to increase productivity and crop yields, which is why it has dedicated its expertise, skills and innovation to the protection of a farmer's soil.
Michelin's innovation allows farmers' tyres to become a solution to the various challenges faced by the sector. They help farmers optimise their operating costs, particularly through fuel-saving, and improve their yields while reducing soil compaction.
Michelin's state-of-the-art ULTRAFLEX® technology offers significant attributes that help boost farmers' agronomic output and reduce their costs.
For a given load, ULTRAFLEX® allows for pressure reduction or the increase of a load of up to 40% higher than standard metric tyres at the same inflation pressure. The larger footprint considerably increases traction, resulting in a reduction in tractor wheel slip, enabling a farmer to work faster and save on fuel.
The reinforced sidewalls and special rubber compounds of MICHELIN tyres enhance strength, even at lower pressure, providing greater endurance and longer service life. Get your tyres now and experience the exceptional performance of MICHELIN technology.
Whether you farm using tractors, trailers, harvesters, combine harvesters, spreaders or sprayers, Michelin has the tyres for your business.
When you choose from Michelin's wide range before 31 December 2020, you can get up to R2 500 back! Simply buy two or more agricultural tyres, and receive your voucher. Terms and conditions apply.
Phone Michelin on 0860 100 480, or visit michelin.co.za.