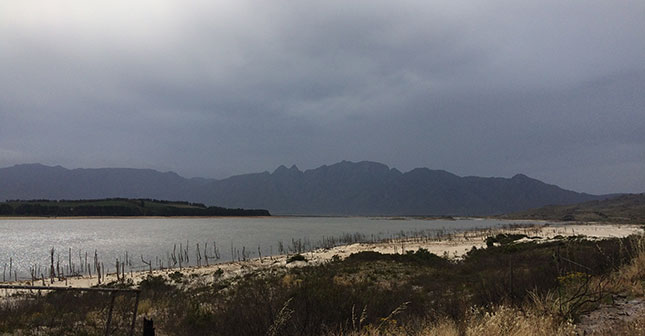 According to the release, through this programme irrigation authorities will have access to information to modernise their irrigation schemes, and promote and increase the schemes' efficiency.
Information gathered from continental, river basin, and irrigation scheme level would be used to create a database of information.
The release outlined how the project would work: "Water productivity will be monitored looking at biomass produced per cubic meter of water consumed. A distinction will be made between irrigated and rain-fed agriculture. Land productivity will be monitored in terms of biomass production per hectare. Land and water productivity will be monitored for a selected set of countries and river basins while distinguishing several main crops under irrigated or rain-fed agriculture. Land productivity will be expressed in terms of yield (kg/ha), [and] water productivity will be calculated as production per volume of water (kg/m³)."
Dr Sylvester Mpandeli, research manager for water utilisation in agriculture at the Water Research Commission (WRC), said to Farmer's Weekly that, locally, the University of Stellenbosch was monitoring water use and efficiency remotely.
The project monitors water use across South Africa, but focuses on specific irrigation areas, such as the Vaalharts Irrigation Scheme. Results from the project are expected to assist policymakers and producers understand water usage.
Speaking to Farmer's Weekly Prof Anthony Turton, from the University of the Free State's centre for environmental management, described a major project at the CSIR [Council for Scientific and Industrial Research] using images to monitor the trophic levels of dams.
The trophic level of a body of water refers to the concentration of nutrients in the water and how productive it is in terms of producing and supporting plant and animal life.  A very high nutrient concentration means the water is producing significant populations of aquatic species, and that the water quality is deteriorating.
This kind of water is referred to as 'hypertrophic', and is the highest trophic level. Turton says hypertrophic dams are undesirable, as they support the growth of algae, which could be toxic and affect irrigated crops.
According to Turton, the CSIR's project is recording data showing that some "65% of our dams are now hypertrophic with high levels of blue-green algae".
This spells trouble for farmers and consumers, unless dam quality is quickly addressed.