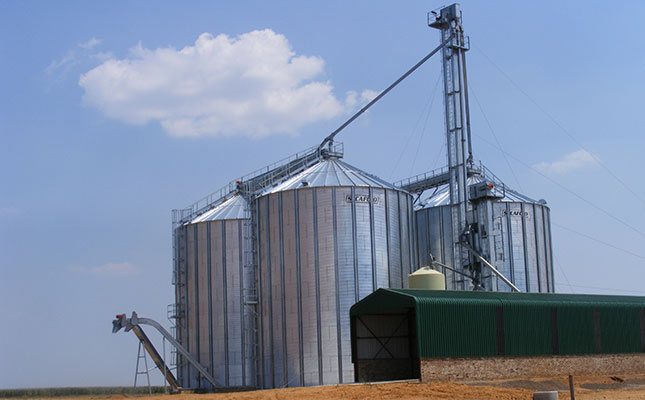 The announcement by the South African Reserve Bank's (SARB) Monetary Policy Committee on Thursday, 24 March that the repo rate is increasing by 25 basis points to 4,25%, has been met with concern by agriculture sector stakeholders.
This is the second interest rate hike of the year and will bring the prime lending rate to 7,75%. The repo rate is the rate at which the SARB lends money to commercial banks.
Paul Makube, senior agricultural economist at FNB Agri-Business, said the upward movement in South Africa's interest rate was being underpinned by elevated global and domestic risks to the inflation outlook, due to the Russia-Ukraine conflict.
"It is inevitable that farmers will face higher debt-servicing costs arising from higher interest rates, together with escalating input costs emanating from the massive upswing in fuel, fertiliser, pesticide, and herbicide [prices] experienced during the current season."
Jaco Minnaar, president of Agri SA, said most farmers had debt, and that this interest rate hike, together with rising input costs, would put strain on the primary agricultural sector's ability to grow.
"Farmers will not be able to do everything that they originally planned to do in their businesses for the foreseeable future," he told Farmer's Weekly.
"Farmers have to do their risk analysis very carefully. They have to ensure that they will be able to get their money back once they have delivered their products."
It wouldn't help a producer to obtain financing now, but only enter into a contract at a later stage. Farmers needed to use hedging and other mechanisms to their benefit, Minnaar advised.
Makube said in a statement that 2022 had started on a positive note, with total cumulative tractor and combine harvester sales for the first two months of the year rising by 20% and 21% respectively, compared with the same period in 2021.
However, the expected slight contraction in the 2021/22 summer crop harvest and the higher interest rate to dampen this momentum.
"Nonetheless, not all is lost for the sector, as it remains in a sound position despite the uncertainty brought about by the geopolitical events in Europe [and the resultant] potential negative consequences for exports and the cost of agriculture inputs," Makube said.
He added that the relatively strong commodity prices could help to limit "the pain of higher cost pressures on the sector".
According to Minnaar, primary producers and other role players had been calling for greater government intervention to mitigate the impact of high input costs.
"[However,] once government starts interfering in the free market [system] when things go badly for farmers, we will not be able to stop the interference when there is an upswing again."
Thus, if farmers wanted the benefit of high profit margins, they also needed to bear the brunt of low margins in other years, he added.
Minnaar said the focus should rather be placed on improving the country's efficiencies in order to make it as competitive as possible.
"We need to focus on optimising efficiencies [with regard to the] road [network] and our ports, and ensure that South Africa's market intelligence is as good as it can possibly be."