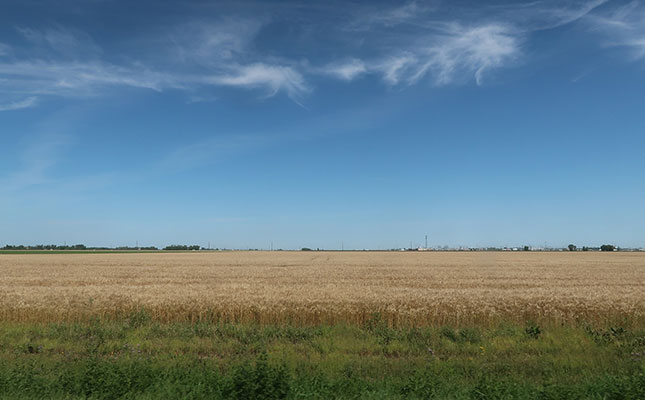 According to international market analysts, 2022 was characterised by droughts in many parts of the US and Europe, the Russia-Ukraine war, and civil unrest in China, which have all contributed to the current uncertainty.
As a result, global grain supplies may not be sufficient to head off any further major disruptions, agricultural economist at the University of Illinois in the US, Joe Janzen said.
"We're in a place where the world doesn't have a big stockpile of grain to buffer whatever comes along. If something happens in 2023 that we can't predict, we don't have a significant stockpile of grain to buffer that," he told Illinois Farmer Today.
The biggest question mark may be the world's most-populous nation, China, following recent mass demonstrations in many cities against COVID-19 lockdown measures.
According to Jody Lawrence, a broker at Tennessee-based Strategic Trading Advisors, the world was experiencing nearly unprecedented uncertainty with regard to grain supply and demand.
"[However, if] China gets control of its zero-COVID-19 [lockdown strategy] and [gets the] economy back on track, it would help the sluggish world economy," Lawrence said.
"On the down hand, there could be more and more supplies and declining prices as we're transitioning from a La Niña to El Niño [weather system].
"Also, if we're in a spot where the world has plenty of production and China does not resuscitate its economy, we would not have a driver for all the extra bushels that will be coming up. Those are the extremes."
In Europe, Ukraine has exported almost 23,6 million tons of grain to date in the 2022/23 season, a decline from the 33,5 million tons exported by the same date during the previous season, data from that country's agriculture ministry showed in the second week of January.
This included about 8,6 million tons of wheat, 13,3 million tons of maize, and approximately 1,7 million tons of barley, Reuters reported.
According to the government, Ukraine was expecting to harvest about 51 million tons of grain this year, down from a record 86 million tons in 2021, due to the territorial gains made by Russian forces, along with lower yields.
Meanwhile, wheat exporters in the US, which was previously regarded as breadbasket of the world, ended production in 2022 on the lowest level in more than four decades.
According to Karen Braun, a market analyst for Reuters, just less than 86 000t of US wheat were inspected for exports in the last week of December 2023, the lowest volume on record for any week going as far back as January 1983.
This poor performance continued into January 2023, with preliminary wheat inspections for the first week of the month totalling just under 201 700t tons, the lowest for the first week of the year in more than 40 years, she said.
The US Department of Agriculture's forecast for wheat exports from the US for 2022/23 was standing at a 51-year low of 21,1 million tons.
Widespread drought was still threatening much of the US Plains region and crop health was low, raising concerns about yields.