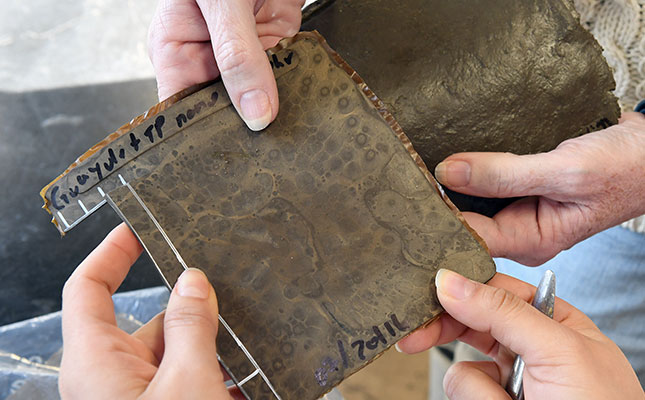 According to researchers at Ohio State University (OSU) in the US, food waste could partially replace the petroleum-based filler currently used in the manufacturing of tyres.
Ohio Research Scholar and Endowed Chair in Biomaterials at OSU, Katrina Cornish, explained that this technology could make the manufacturing of rubber products more sustainable, reduce US dependence on foreign oil and keep waste out of landfills. This was according to an article published by OSU.
Cornish developed a method for turning eggshells and tomato peels into a viable replacement for carbon black, a petroleum-based filler that US companies often imported.
The materials of modern inflated tyres are synthetic rubber, natural rubber, fabric and wire, along with carbon black and other chemical compounds. About 30% of a car's tyres consist of carbon black, which is why the tyre is black in appearance. Carbon black makes the rubber more durable, while its cost is dependent on the price of petrol. According to Cornish, carbon black was becoming more difficult to source.
Cindy Barrera, a postdoctoral researcher in Cornish's lab, discovered that eggshells contained absorbent microstructures that provided a larger surface area for contact with the rubber.
Tomato peels were highly stable at high temperatures, and could also be used to generate material with good performance, according to the article. Furthermore, the ingredients could be sourced locally, diminishing dependence on imported materials.
"Fillers generally make rubber stronger, but they also make it less flexible," Barrera said. "We found that replacing different portions of carbon black with ground eggshells and tomato peels caused synergistic effects, for instance, enabling strong rubber to retain flexibility."
According to the US Department of Agriculture (USDA), Americans consumed nearly 100 billion eggs every year, while tomatoes were the second most popular vegetable in the US, with Americans consuming about 13 million tons per year.