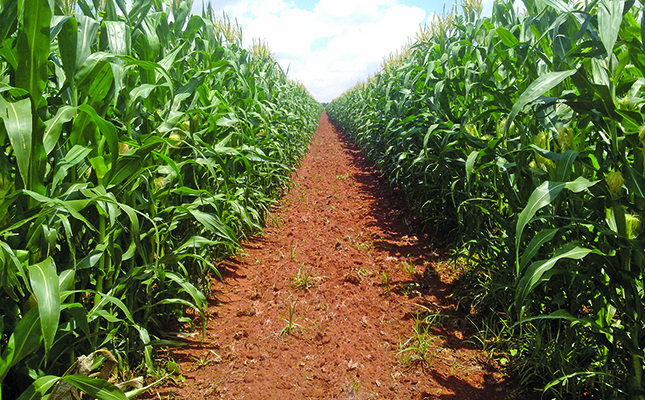 Farmers in the US have expressed concern about the hot, dry conditions currently being experienced, which comes shortly after the heavy rain and flooding that caused severe damage and delays in the planting of crops this spring.
The planting disruptions left some crops with shallow root systems that make them more vulnerable to damage from unfavourable weather, such as the predicted heatwave, experts have said.
US maize futures prices reached a three-week high on Friday, with soya bean prices rising as forecasts for a heatwave led to concerns about potential damage to crops.
"You've got 10 days of low [temperatures] on a crop that really can't take much more stress," said Jim Gerlach, president of Indiana-based broker A/C Trading.
"Confidence is rising for forecasts of hot, dry weather to build over significant portions of the Midwest, raising stress on maize and soya bean crops with shallow root systems," said Arlan Suderman, chief commodities economist at US-based broker, INTL FCStone.
According to the latest US Department of Agriculture (USDA) report, the US government's production forecast for maize had been increased, based on its larger-than-expected June planted area estimate of 91,7 million acres (37,1 million hectares).
"The USDA chose to post the unbelievable June planting intention of 91 million acres," a Rabobank statement said, "but all eyes are on Midwest weather."
A recent USDA report on US crop conditions said that 57% of the country's maize crop was in good to excellent shape in June, down from 75% a year earlier.
Tropical Storm Barry hit the US as a Category 1 hurricane on Sunday and was expected to bring heavy rain and flooding to the Mississippi Delta region. Some cotton and soya bean fields would likely be flooded with some risk of damage to crops, especially in Louisiana and Mississippi, according to a report by AccuWeather.
Moisture from the storm was also expected to spread rain from southeast Missouri to Ohio and into the Northeast and mid-Atlantic. Although this rainfall should be beneficial for the maize and soya bean crop across the Ohio Valley, local flooding was expected, the report said.