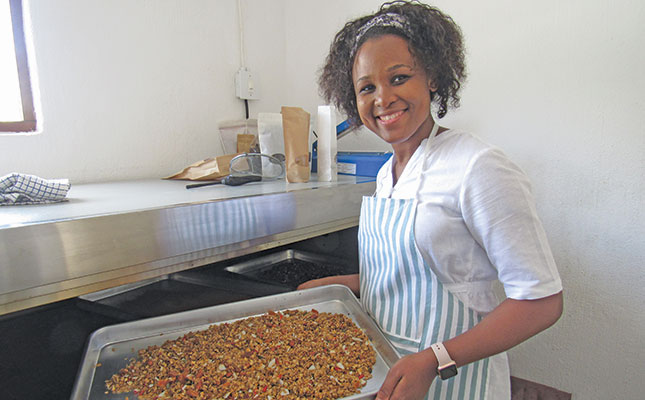 Local Village, based in Bryanston, Johannesburg, produces breakfast cereal and packages indigenous African superfoods that are grown sustainably.
According to its founder and owner, Sipamandla Manqele, the agribusiness was founded on a vision of a network of vibrant, local agripreneurs across the continent supplying equitably sourced and sustainably grown indigenous African ingredients.
READ Investing in Africa: a continent brimming with opportunities
She says her passion for Africa and the development of its people is expressed in one of her business's founding principles: to source ingredients from mainly small-scale and local farmers.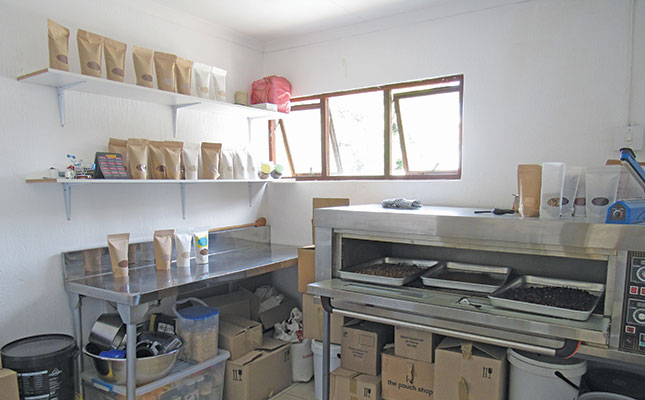 The food company makes granola and also sells grains, legumes, flour and the African superfoods teff, roselle and plantain flour.
"I'm committed to contributing to the development of our beloved continent," she says.
A born entrepreneur
Manqele grew up in rural Lusikisiki in the Eastern Cape. She says she has always been interested in starting her own business and developing her community. While in Grade 11, she registered her first business manufacturing toilet paper. But this company never took off.
"The equipment was available but the demands of school became too difficult for me to continue the venture. I had to let go of the idea," she says.
READ Why smallholders need to think like entrepreneurs
In 2010, she went to the University of KwaZulu-Natal to study for a degree in social sciences, majoring in community development and entrepreneurship.
After graduating in 2014, she moved to Johannesburg, where she landed her first job at an asset management company.
She worked there for 18 months, but her desire to start her own business soon re-emerged. She decided to explore the food industry, as she had grown up in an area where people's income came mainly from agricultural products.
She quit her job, and started selling free-range chicken around the Sandton area.
"My supply came from farmers in Mpumalanga. I also sold dairy products and organic eggs," she recalls.
From reading African fiction, travelling and exploring different flavours, Manqele started learning about the various types of indigenous African foods enjoyed across the continent.
Mostly farmed by small-scale farmers, they are not usually available at health stores.
"I decided to source these ingredients, bearing the entire continent in mind," she says.
These include teff, an ancient grain from Ethiopia, farmed in South Africa; plantain flour; and roselle, which she sources from Nigeria.
Teff, a fine grain about the size of a poppy seed, comes in a variety of colours, from white and red to dark brown. Ground into flour, it is used to make bread.
Plantain flour, also known as banana flour, is made from green plantains that have been dehydrated and then ground into flour. It can be used in grain-free baking as well as gluten-free baking.
Roselle, a species of hibiscus, is a so-called superplant. It is used for making cranberry-flavoured bright red beverages, jelly, pies and tea. The leaves are also used to make a drink.
She buys about a ton of each product four times a year.
Growing the business
Manqele operates from home, where she prepares and packages her products for market.
However, she will soon be moving to the Riversands Incubation Hub, which aims to help entrepreneurs grow their businesses by offering direct access to high-quality support services, where she will have more space and be able to host interns who want to do their learnerships with her company.
The move will benefit the business, as it will give Manqele the opportunity to meet other entrepreneurs and share feedback and insights, she says.
READ Agro-processing entrepreneurs urged to 'do their homework'
She will also be able to participate in networking sessions, attend guest lectures and have access to experienced mentors.
Manqele has one full-time employee for day-to-day tasks. Deliveries, bookkeeping and marketing are outsourced to other small businesses.
To cut down on electricity usage, she uses a gas stove. Water, required for the cleaning of her products, is used sparingly. "In business, you need all the help you can get to ensure success," she says.
"I had assistance from the South African Breweries' Tholoana Foundation programme for 18 months, but it's an ongoing relationship. I've been allocated a mentor to help me reach the milestones while becoming an entrepreneur."
Food safety
Expanding her business has meant increasing compliance. "You need to ensure you are registered and compliant," she says.
Local Village has received the FSSC 22000 food safety standard certificate, which provides a framework for effectively managing its food safety responsibilities.
The certificate, which is based on existing ISO Standards, is recognised by the Global Food Safety Initiative. The products she sources are certified with Participatory Guarantee Systems (PGS), a locally focused assurance system of organic production whereby farmers are assessed by their peers and other stakeholders.
READ Unsafe food claims over 400 000 lives every year
As the organic food sector grows in South Africa, so has support for smallholder farmers' inclusion.
The South African Organic Sector Organisation's standards for production and processing include PGS, which enables market access for smallholder farmers. She has also received the ISO 9001 certificate for quality management.
She is taking part in a 12-month incubation programme with the South African Bureau of Standards, which imparts food and safety skills.
Finding markets
Manqele says there are many opportunities in the agri-processing space for producing food or buying produce and adding value to it.
"There's so much to explore with ingredients and one can start small and build up. People are open-minded about African ingredients, and there are opportunities for support. You just need to be aligned with the right opportunities," she says.
Business requires patience, she adds. "Understanding your market and being able to service your customers is important before considering increasing distribution and production. It's better to start small and be in a position to quickly change what's not working and improve what's working."
Local Village products are sold at the Bryanston Organic Market and at various health shops, and Manqele plans to launch an online ordering service in April.
Opportunities
Manqele says she would like her Local Village business to be a vehicle for sustainable rural development through the development of food products that can be sourced from various African villages.
"The plan is also to set up processing sites in different parts of the country. It's better when the products are produced in proximity to reduce transport costs and to allow a quick turnaround time for receiving the product.
READ Commercial farmers' vital role in rural development
"We're doing research for a production site in the Eastern Cape for nuts and fruit that we can source for our granola."
She adds that entrepreneurs need to find opportunities that will address the country's challenges.
"These include unemployment, hatred based on difference, water and power scarcity, corruption and inequality. Agriculture, with all its uncertainties, still has an important role to assist in resolving some of the challenges our nation faces."
Email Sipamandla Manqele at [email protected].