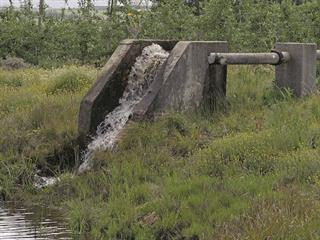 Rising input costs and increased competition for water are forcing farmers to find innovative ways to use water more efficiently. Fruitlook, an open web portal, is helping fruit and vine producers to do this by providing satellite-based information. The technology allows farmers to track water-use efficiency and identify crops under stress.
According to André Roux, director of sustainable resource management at the Western Cape Department of Agriculture (DoA), the technology helps to reduce production costs, especially for pumping and fertilisation, and improves fruit quality.
"It also enables farmers to identify problems related to vigour and biomass production in irrigation blocks, with enormous potential for further savings," he says.
Roux estimates that the technology, available free of charge, could help reduce production costs by about 10%, saving vine producers R4 130/ ha, table grape producers R23 590/ ha and deciduous fruit producers R25 160/ha.
How it works
Fruitlook uses SEBAL (Surface Energy Balance Algorithm for Land) technology to calculate parameters to improve farm management. Remote-sensing measures the solar radiation reaching the crop, reflecting off the plants, and heating up the soil surface. Stressed plants radiate more heat than unstressed plants.
"When plants are under stress, their stomata close to prevent water loss, and this causes heat build-up," Roux explains.
By combining radiation data with climatic data such as temperature, humidity, wind velocity and rainfall records for the area, Fruitlook supplies parameters that assist farmers to monitor evapotranspiration (water use), evapotranspiration deficit (if present), water use-efficiency, plant-growth and the nitrogen status of a crop.
Irrigation schedules
According to Roux, technology such as Fruitlook is necessary because irrigation schedules and soil moisture probes are not flawless. "Irrigation schedules are based on a standard recipe for a specific crop. But it must be adjusted according to the plant's developmental phase, the climatic condition and the soil moisture level," he explains.
South African soils vary, which makes the use of soil moisture probes problematic. "They give readings only within a 10cm to 15cm radius of the probe. These may not represent the soil moisture level in the entire block, due to variation in soil type, typography or the distribution of stones."
Fruitlook carries out remote sensing weekly, and the resulting data, colour coded for easy identification, is supplied to growers a week later. They can then use the data, supplied for specific irrigation blocks on a 20m x 20m grid resolution, to measure how efficiently the orchard or vines were irrigated the previous week. The information can also be used to compare various irrigation blocks on the farm.
Because Fruitlook operates in the public domain, it can be used to compare between-farm results to establish a benchmark.
Roux stresses, however, that farmers should only measure themselves against producers in their own production area, as many factors influence water-use efficiency in different areas. Results can also be compared with those of past seasons.
Correct utilisation
Nelius Kapp, a soil scientist and consultant at Prophyta, has used Fruitlook for several years. He stresses that Fruitlook's data cannot be interpreted without going out into the field to ascertain why particular results were achieved. "A farmer must determine whether a growth reaction was due to poor water management or factors such as wind breaks, stony soil, nematodes, diseases or anything else that affects root development," he says.
When analysing Fruitlook data, Kapp begins with water-use efficiency, followed by the evaporation deficit parameter. In areas where water-use is inefficient, it is possible that an orchard may have received too much water. However, such a situation does not mean that growth has been affected. If the evaporation deficit parameter is above zero, it is likely that the plants were stressed. A value of zero may indicate that sufficient or too much water was supplied.
He verifies these results by comparing them with the soil moisture readings, and then visually establishes the situation in the problem area. "It could be that the irrigation scheduling has to be adjusted to supply more or less water, or that there are problems in the irrigation system, such as a blocked pipe or broken sprinkler," he explains.
A grower may have to compensate for natural water movement in the soil from the top to the bottom of a block, and adjust this compensation according to season, says Kapp.
Fruitlook at work
Kapp assisted a farmer whose young trees in an orchard had stopped growing. Using Fruitlook technology, he was able
to identify the problem: the trees had been planted in a row next to a dam, and this, it was discovered, was leaking. A cut-off drain was installed between the trees and the dam, but trees failed to improve. So the farmers was forced to remove the trees, correct the drainage problem properly and repair the dam wall.
Roux recalls a case where, following Christmas, normal biomass production came to a standstill. Fruitlook data showed that the area had been under-irrigated during the festive season, which was a critical time for the fruit's development. An evapotranspiration deficit had occurred, resulting in smaller fruit – and reduced income.
Although the damage had been done, corrective steps would prevent the same problem from recurring. Kapp has seen this scenario played out on a number of the farms where he consults. "Farmers fill the soil profile with water and then hand the management over to a manager or foreman while he or she goes on holiday. In most cases, the soil is then over-irrigated," he explains.
Roux recalls another case when a farmer picked up below-normal biomass production in a specific part of the orchard. Root nematodes were identified as the problem. Using Fruitlook technology, the farmer was able to identify and treat the affected area. Roux estimates that this cost the farmer only 30% of what he would have spent on treating the entire area.
Water probes for improved fruit quality
Roux encountered a table grape farmer who had access to a large amount of water, and so was not concerned with irrigation efficiency. The farm rated last in a Western Cape DoA survey on fruit quality and shelf life.
"Soil moisture probes were installed and the Western Cape DoA provided irrigation scheduling information to the farmer weekly," he recalled.
Following this change, water-use efficiency and fruit quality improved to the extent that the farmer was listed at the top of the group in the next survey.
Several producers now use Fruitlook to strategically place soil moisture probes. The data helps them to identify areas that represent specific irrigation blocks or areas needing specific information for effective water management. Development is currently focused on mobile usage, which will enable farmers to access data via their cellphones. This will be especially beneficial when there is poor Internet access in rural areas. SMSes or emails will provide status updates.
More about fruitlook
André Roux learnt about the Fruitlook technology, which was developed by Waterwatch in the Netherlands, at a conference in 2006.
To ensure accuracy, he requested Waterwatch to use the technology to "look back into the past", enabling the Western Cape DoA to compare that data with field data gathered from 35 irrigation blocks in the Hex River Valley over the same period. The two data sets showed good correlation, and the technology was introduced to monitor table and wine grapes during the 2010/2011 irrigation season, in a project called Grapelook.
Since then, the technology has been expanded to other areas within the satellite's coverage, including Grabouw, Villiersdorp, Worcester up to Ceres, and Vredendal; excluding Robertson, Montagu, Ashton and Swellendam. The name was changed to Fruitlook as it was now being applied to deciduous fruit and wine grape production.
Due to limited finance, Fruitlook gives measurements only for a 27-week irrigation season – 1 October to 30 April – omitting areas without fruit or grape production. It currently costs the Western Cape DoA R3 million to provide the service to
632 registered users and 2 780 irrigation blocks, totalling 23 594ha, for the 27 weeks.
The department currently finances the project annually, but to ensure that the project continues sustainably over the medium and long term, users of the data (farmers, research staff, private consultants and advisors) will in future have to purchase the data.
Roux says that once users realise Fruitlook's value, however, they will be willing to pay. The cost will depend on the number of users and the area for which the data is requested. Payment is estimated at around R150/ ha for 27 weeks, which is very affordable, especially given the cost savings that the data can achieve, says Roux.
Charging for the service will allow the department to expand Fruitgrow over a wider area and to run throughout the year.
It will also enable citrus and potato producers, who irrigate outside the 27-week period, to use it.
Phone Nelius Kapp on 084 844 4373 or email him at [email protected]. Phone André Roux on 021 808 5010 or email him at [email protected]. Fruitlook website: www.fruitlook.co.za.