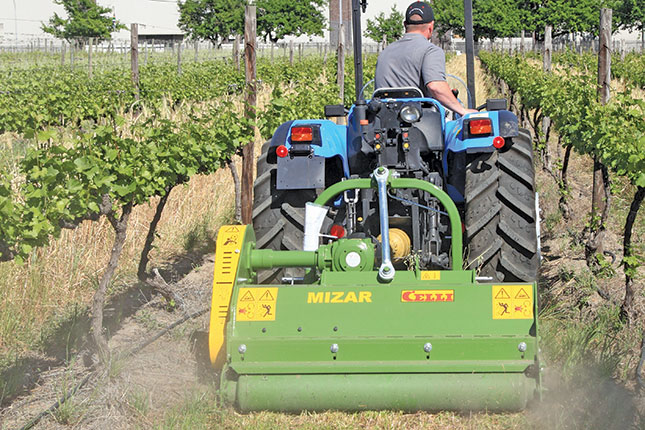 At the beginning of October last year, Italian show organiser Veronafiere sent a delegation of 12 Italian companies to exhibit machinery and products at a demonstration day co-hosted by Vinpro in Paarl.
The exhibitors included Agro Tractors-Landini, Agrimaster-Demetra, Bgroup, Carraro Agritalia, Celli, Dondi, Grena, Ideal, La Cruz, Orizonnti and Polimetal.
The event, Fieragricola South Africa, was attended by more than a hundred viticulturists, wine grape producers and industry stakeholders, and gave Italian companies an opportunity to meet existing and new agents, growers and industry representatives.
The main focus of the event was on showcasing viticulture machinery and equipment. The following caught the eye of Farmer's Weekly.
Celli
The Celli Mizar mulcher (Photo above) is ideal for mulching and cutting grass, shoots and wood with a diameter of up to 7cm. It features front and upper counter blades, a 168mm- diameter rotor and 430mm- to 440mm-diameter flat hammers.
It is designed to be used on a medium-sized tractor and has a shielded box frame for extra safety.
The Celli MIRA (Photo below) is suitable for pruning plant material with a thickness of up to 4cm.  The mulcher has a hydraulic pick-up that enables it to separate material from cover crops and stones.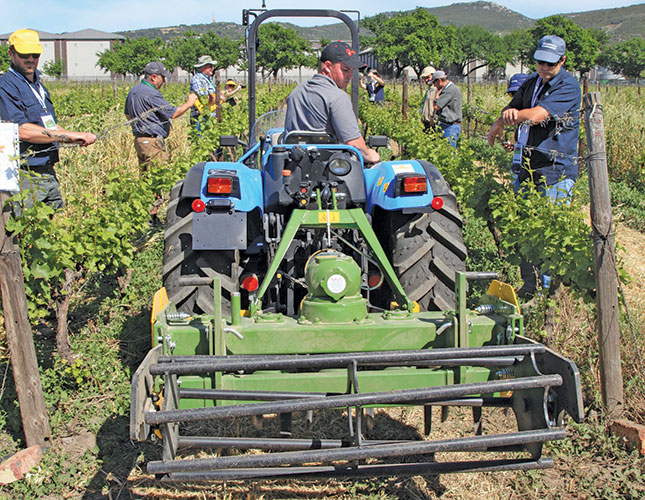 It can chop up prunings very finely due to its exit sieve, while at the same time leaving the cover crop largely undisturbed.
Email James Reid, Red Ant Agri sales manager, at [email protected].
Dondi
Dondi exhibited a range of Discovitis disc cultivators (Photo below). These have a central straight tine, two notched discs, and a fixed- or variable- width hydraulic adjustment dual-beam chassis.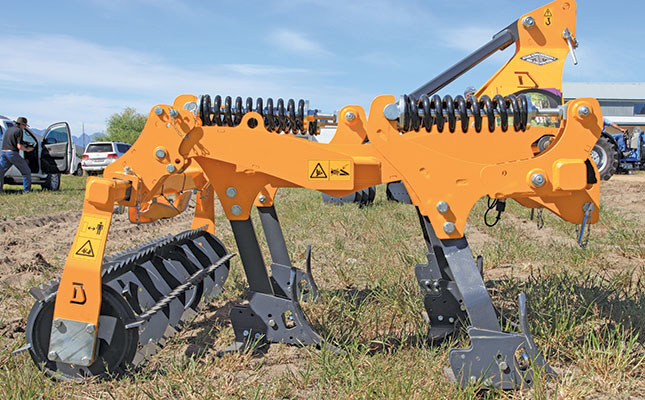 Optional extras include a cage roller with serrated blades and sod containment kit.
According to Dondi, the Discovitis cultivator produces excellent penetration even
on compacted soil, thanks to the orientation of the work elements and the heavy weight of each disc.
It can be used to manage weeds or crop residues, and is ideal for planting in green manure crops.
The independent installation of each pair of discs on the sprung bracket makes the cultivator highly adaptable to a variety of soil profiles, even with a high stone content.
Dondi's RM Vitis subsoiler has a cutting disc in front of its anchor that enables it to address compaction problems in rows under weeds, cover crops and mulches.
The working depth is up to 400mm, and the tines have a high-resistance, pull-bolt safety device to protect the machine against shocks and overloads.
The subsoiler comes with a sod breakup device. Dondi also showcased its highly adjustable Vitis tool holder (Photo below), which can be fitted with a wide range of adjustable tines, discs, ploughs and other accessories.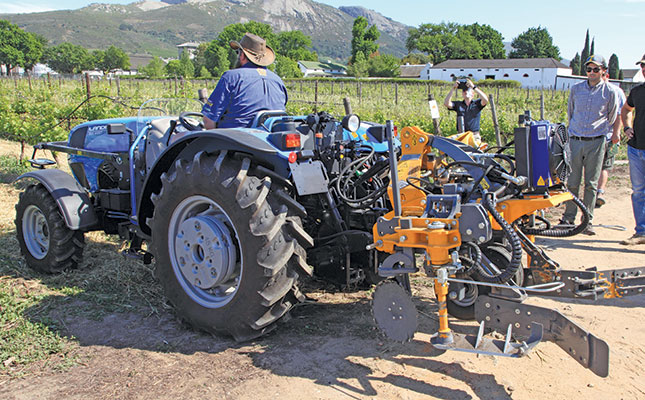 At the exhibition, the machine was used to loosen weeds in the vine rows, with the discs working to a depth of between 50mm and 80mm.
The tool holder allows the user to completely mechanise row management operations, according to Dondi.
Email André van der Vyver, Jupidex sales manager, at [email protected].
Agrimaster-Demetra
The Agrimaster-Demetra mist blower sprayer (Photo below) has a polyethylene tank available in 1 200ℓ, 1 500ℓ and 2 000ℓ sizes, depending on the model.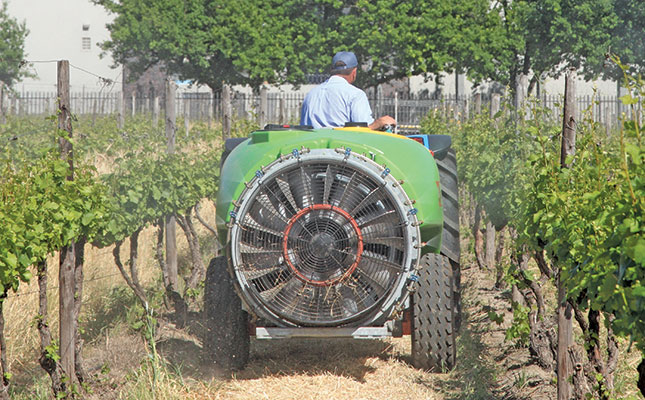 The sprayer has a hand-wash tank for operator safety as well as a freshwater tank with three-way manual valve for automatic rinsing of the main tank, control unit, hoses, suction filter, nozzles and anti-drip valve. The angle of the aluminium fan is adjustable, as are the axles.
Email Callie Human, sales manager at Argo Industrial, at [email protected].
Ideal
The Ideal Phantom (Photo below) is a low-volume vineyard sprayer, with rear diffuser nozzles that can be adjusted manually to enable the machine to work in an orchard as well.
The height and length of the drawbar and the height and width of the axles are also adjustable.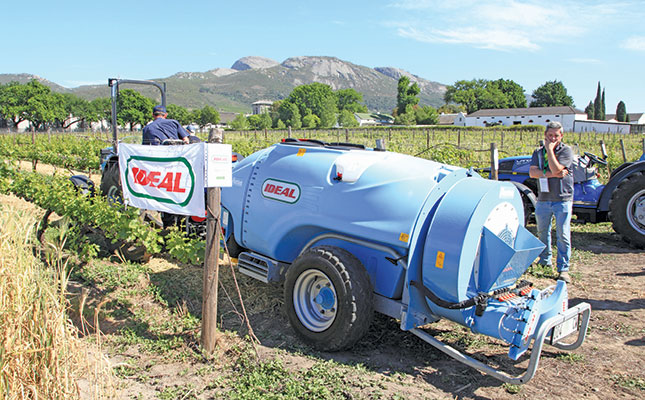 The sprayer has a Annovi Reverberi pump, Arag components, and a Comer gearbox.
The chassis and impeller conveyer are galvanised and the polyethylene tank is available in 800ℓ, 1 000ℓ, 1 500ℓ and 2 000ℓ capacities.
The sprayer comes with a hand-wash tank and circuit-rinsing device.
Email Bertus Scheepers, sales manager at Orchard Agrimek, at [email protected].