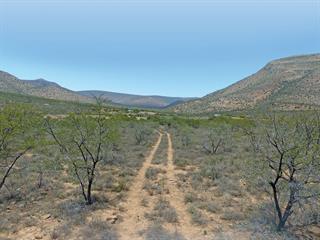 "Top Deck was just undeserved abundance from God.'' This is what Petri Snyman has to say about a white saddleback blesbok ram with 17" horns that he sold at the Eastern Cape ABSA Kirkwood Game Auction in June 2014 for an incredible R7,8 million.
Petri admits that the price was something of an anomaly, with three top game breeding outfits involved in a bidding war for the ram. Nonetheless, it indicates how potentially lucrative investment in game can be for traditional livestock farmers who want to generate more income from their land.
Let the game begin
Petri's father, Pieter, introduced game, including blue wildebeest and zebra, to his Somerset East farm back in the late 1980s. Pieter was "on a mission" to source blesbok free of bontebok genes and was particularly keen on the yellow blesbok. This is a colour variant that remains a focus for Petri. "I remember how we went around buying blesbok,'' he recalls.
Blesbok are a common game species and can be found on farms across South Africa. Blesbok colour variants consistently fetch high prices at game auctions.
"There was a mountain camp that you could only get to via a rough road where we often offloaded blesbok at night.'' Although the game industry was still in its infancy, and the current hype around colour morphs unthinkable at the time, the Snyman's yellow blesbok turned heads in the hunting business.
"Hunters hunted a [standard] blesbok for R800, but a yellow blesbok was hunted for R8 000,'' he says. "It was a hell of a lift for us.''
Taking the plunge
Petri, an only son, was always destined to return to the family farms on which the Snymans ran Limousin cattle and Boer goats. Hunting was a sideline that helped to augment the income derived from the livestock initiatives. Before his return to the farm in 1994, he worked on a Limousin stud farm in France and served a year in the SA Defence Force.
Most of Petri's time was taken up with expanding his livestock operation and seeing to the hunting concern. Then, about 10 years after he started farming, he began to investigate options for vertical development of his business. This search was triggered by the ever-increasing input costs in farming.
"We needed to do something to be financially better off,'' he says. "We wanted to improve the income per hectare we could derive from livestock and hunting.''
In 2009, after some soul-searching and research, Petri and his wife Suzanne travelled to Limpopo to visit leading game farmers and look into the best way to enter the game breeding industry.
Soon after that visit, Petri took a significant risk: he sold his entire flock of 900 Boer goats and used the money to fund the purchase of his first golden wildebeest, which he bought from Jacques and Carolien Malan of Lumarie near Bela-Bela in Limpopo.
Golden wildebeest would prove to be a solid investment for Petri over the years. In 2015, for example, he sold the bull Simson, which boasted 30" horns, for R2 million. But it was to be blesbok colour variants that would exponentially boost the turnover of the business, an operation that still included 350 Limousin cows.
Blesbok and Kroonkop Farms
The white saddleback blesbok was first seen in the 1970s by Johan Lambrechts on his farm in the Postmasburg district of the Northern Cape. In the early 1990s, Dr Donnie van Zyl reintroduced the colour variant to his farm in the Amersfoort area of Mpumalanga, a region in which they had once occurred before being hunted out.
It was these two breeders that Petri visited in 2012 to make one of the most important investments of his life: the purchase of a white saddleback blesbok ram, called Top Deck, for R230 000.
White saddleback blesbok intrigued Petri because of their scarcity, a fact that he correctly predicted would ensure a healthy demand. In 2013 the first white saddleback blesbok ram to be marketed in South Africa sold for an impressive R850 000 at the 3G Auction in Jan Kempdorp in the Northern Cape.
"Getting involved with colour variants is like being in the high-risk investment world,'' says Petri. "You have to look at which species will give you the highest yield in the long run.''
Petri was delighted when he sold Top Deck for more than 30 times the amount he had paid for him. Other farmers also benefited from the demand for the 'new' colour variant. For example, Mnumzane, Top Deck's brother, was sold by Van Zyl for R4,2 million at the Wildlife Ranching South Africa (WRSA) auction in Limpopo in 2014.
By 2015, the demand for white saddleback blesbok was robust, with three white saddleback blesbok (one ram and two ewes) going for R12,2 million at the WRSA auction in May last year.
Petri says that the white saddleback blesbok will continue to be a money spinner because so few are bred. Breeders all belong to the White Saddleback Blesbuck Breeders' Association.
"There are no more than 100 white saddleback blesbok in the world,'' he says. "So there's enormous potential for people who want white saddleback blesbok in the years to come."
White saddleback blesbok have not been the sole income generator at Kroonkop. A young, yellow blesbok ram, Tempo (whose sire had 18" horns) and his mother (also yellow), sold for R600 000 and R500 000 respectively on an Internet auction in March 2015.
Petri is also involved in breeding copper blesbok and recently attained a top price of R230 000 for a one-year-old copper ram.
The trait for horn length and size will become more important in selection, says Petri. He predicts that this will be true for all species and species colour variants in the game breeding sector. Because of this, he has invested in a blesbok ram with a standard hide colour but 19" horns that he bought at the Buffalo Ranch auction in late 2015.
"I think horn genetics will flow over to all species,'' he says. "It's very exciting.''
Game in livestock operations
Although many Eastern Cape stock farmers have been involved in the hunting business for years, some, especially wool farmers, are reluctant to commit to a game breeding component in their livestock enterprises, according to Petri. In response, he points out to them that they have naturally occurring game on their farms in any case and the sheep and cattle can graze between the game.
To him, game breeding makes good sense when there are clear financial benefits to be made by adding a game component to a fully developed livestock business. Although the risk of incurring debt in order to gain access to the game breeding industry is a valid concern, the game industry remains one of the best ways for livestock farmers to vertically develop their businesses – a cost-saving process in itself, considering the significant expense of buying land.
Petri argues that even if the price of a white saddleback blesbok dropped to R100 000, the decrease would have to be seen in the context of the animal's grazing impact against that of say a Merino ewe worth only a few thousand rand.
Similarly, a quality beef cow with a sale price of about R6 000 would not be in the same league as a blue wildebeest cow, worth R20 000, after she has been mated to a golden bull. "At this stage, game beats your traditional livestock farming and that's why I'll continue with it,'' says Petri. "But everybody must follow his gut feeling.''
Phone Petri Snyman on 082 880 2270 or e-mail him at [email protected].
Visit www.witsaalrugblesbok.co.za.