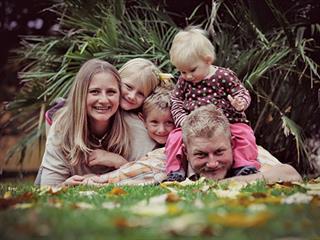 The business consists of commercial cattle, sheep and goat production, a Charolais and Brahman stud, and a trophy hunting concern.
"I'm the fourth- generation Seefeldt to farm on Silversand," says Marco (34).
"The one thing I've learnt as a farmer is that you should never run out of plans to add value to your business."
And indeed, during the drought in Namibia in the past two years, the Seefeldts' income from hunting surpassed that of the stud and commercial cattle operation.
Marco's family has been in the hunting business for 40 years and cater exclusively for international hunters, mainly from Germany. They have plains game such as kudu, springbok and hartebeest, as well as rare species such as roan antelope and sable.
Silversand was one of the first hunting farms in Namibia and Bernd Seefeldt was only the third person in the country to qualify as a professional hunter.
"We believe in ethical hunting and all hunting is done on foot," says Bernd.
Silversand has produced several excellent trophies, including a 57-inch kudu, a 41-inch gemsbok and a 10-inch hartebeest. The latter has occupied the number one position in the Roland Ward book, Records of Big Game, for a number of years. Marco stresses that only strong, mature animals are hunted on their farms.
The kudu population on the Seefeldts' land has been particularly well managed since the devastating rabies outbreak that has vastly reduced the animals' population in Namibia. The outbreak started in 2001, mainly in the central and northern regions of Namibia, and has flared up again in the past two years.
"About 70% of our kudu population succumbed to the disease. It was heart-rending to find the kudu carcasses strewn around in the veld," says Marco.
Hunters are accommodated in three bungalows on the Seefeldt homestead. The couple process most of the game meat for their own and local use.
"The game farming and hunting industries contribute significantly to food security in Namibia. International hunters are only interested in the trophies, which means that thousands of kilograms of game meat is consumed locally every year. It's a cheap source of protein. We sell our excess game meat for only R20/kg," says Regine.
Read more about Marco's strategies in FW, 19 September 2014.