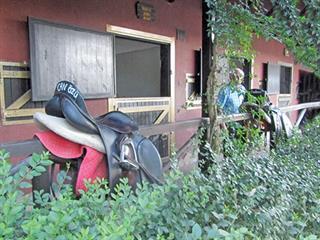 Endurance riding as a competitive sport is taking off worldwide. In line with the growing number of endurance riders, trail rides for equestrian tourists are no longer merely gentle meanders along well-trodden tracks in scenic areas. They now involve exhilarating adventures, exploring remote areas and villages on horseback.
On a recent visit to Turkey, I encountered an example that South African hotels would do well to follow. It should also interest endurance riders looking for an unusual holiday. The hotel we visited is located close to twin volcanic peaks at the base of the towering Taurus mountain range in Antalya. These mountains in southern Turkey divide the coast of the Mediterranean from the central plateau of Anatolia. The storm gods of old were said to live up there and cause the torrential winter rains that flowed down into the Tigris and Euphrates rivers.
The towering mountains include breathtaking canyons and historical Biblical and Roman sites interspersed with small, picturesque villages. Summer is the dry season, and although the beaches along the shore shimmered with heat under a blue sky, the mountain paths twisted through cool forests of cedar and pine.
Superbly organised
The outstanding feature of the Berke Ranch Hotel was the quality of its horses and saddles. The horses were mainly purebred Arabians, Anglo-Arabs and Thoroughbreds and each had its own saddle marked with its name. This was to ensure that the saddles fitted well and prevented saddle sores. The horsemaster had been trained in the Netherlands and Germany and kept the stables clean, fly-free and in good order. He also insisted that every visitor be fitted with an FEI-compliant riding helmet. The horses themselves were well-groomed, fit and obedient.
For those not riding, there was a shady bar area overlooking the ménage where tea, cakes and cocktails were served. A set of small wooden houses catered to cowboy-themed wedding receptions and provided an exciting playground for children.
The sheriff's office had a small jail cell used, I understand, for symbolically locking up the bridegroom during bachelor parties!
Variety
Short, scenic outrides were available for total beginners and tourists in holiday clothes. These were 'ponied' on well-trained horses by experienced riders, and involved a slow ride down to the sea or along a hilly path. Riding lessons were available for advanced riders on schooled horses, in the sandy ménage. The more experienced trail riders were taken up the mountains for rides lasting two or three hours.
Although I missed it, the hotel is famous for a seven-day trail ride up into the mountains, where riders sleep over in small villages. This is apparently not for the faint-hearted and the descriptions I heard reminded me of the pony-trekking I've done in the high passes of Lesotho and the Drakensberg. This ride could offer a tempting holiday option for endurance riders keen to undertake a new challenge.
For more information, visit www.hotelberke.com/.